Abu Dhabi's startup ecosystem is making an impact
Sponsored by
Hub71
Visit Company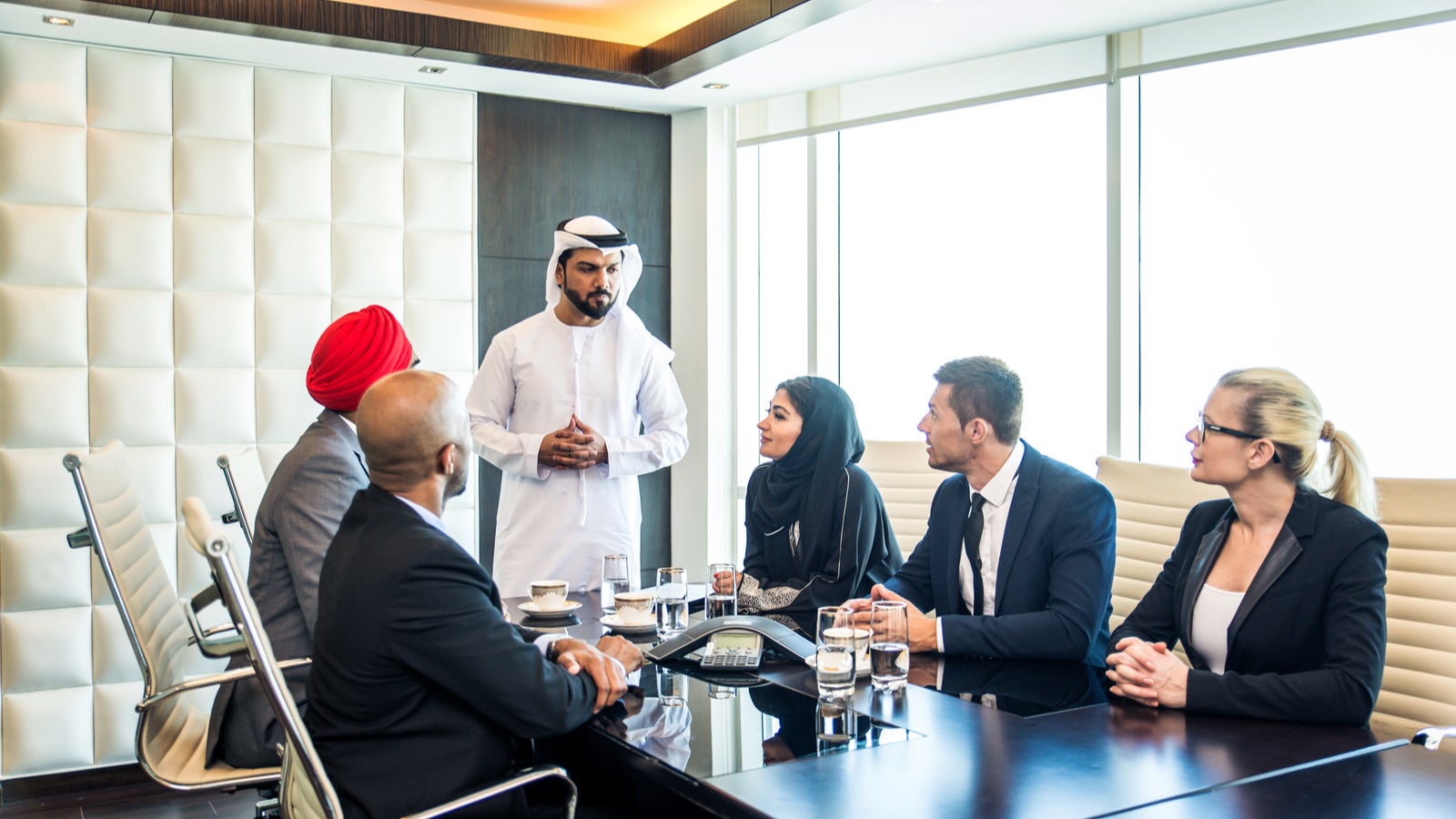 Since its launch in 2019, Abu Dhabi's global startup ecosystem, Hub71, has boosted the capital's profile as a great place to start and run a tech business. Less than two years later, it now more than holds its own against more established global centres. Here, Hanan Harhara Al Yafei, CEO of Hub71 explains the impact the tech hub has had and what more it hopes to achieve.
The Emirati businesswoman had this to say:
"I am extremely proud to lead such a globally oriented organization with a clear purpose, to support, enable and attract founders and entrepreneurs. We are a vibrant and diverse tech community driven by founders for the founders.
"From the very beginning, Hub71 sought to secure the highest quality global startups. In that time, we have grown our community to 102 startups coming from 21 countries, across 16 tech sectors – all in under two years. Comprising 209 founders from multiple sectors and specialties, of which 15 are Emirati nationals, we are also proud that almost 20% of startups in our community are female-led, who have chosen Abu Dhabi as their springboard to future growth."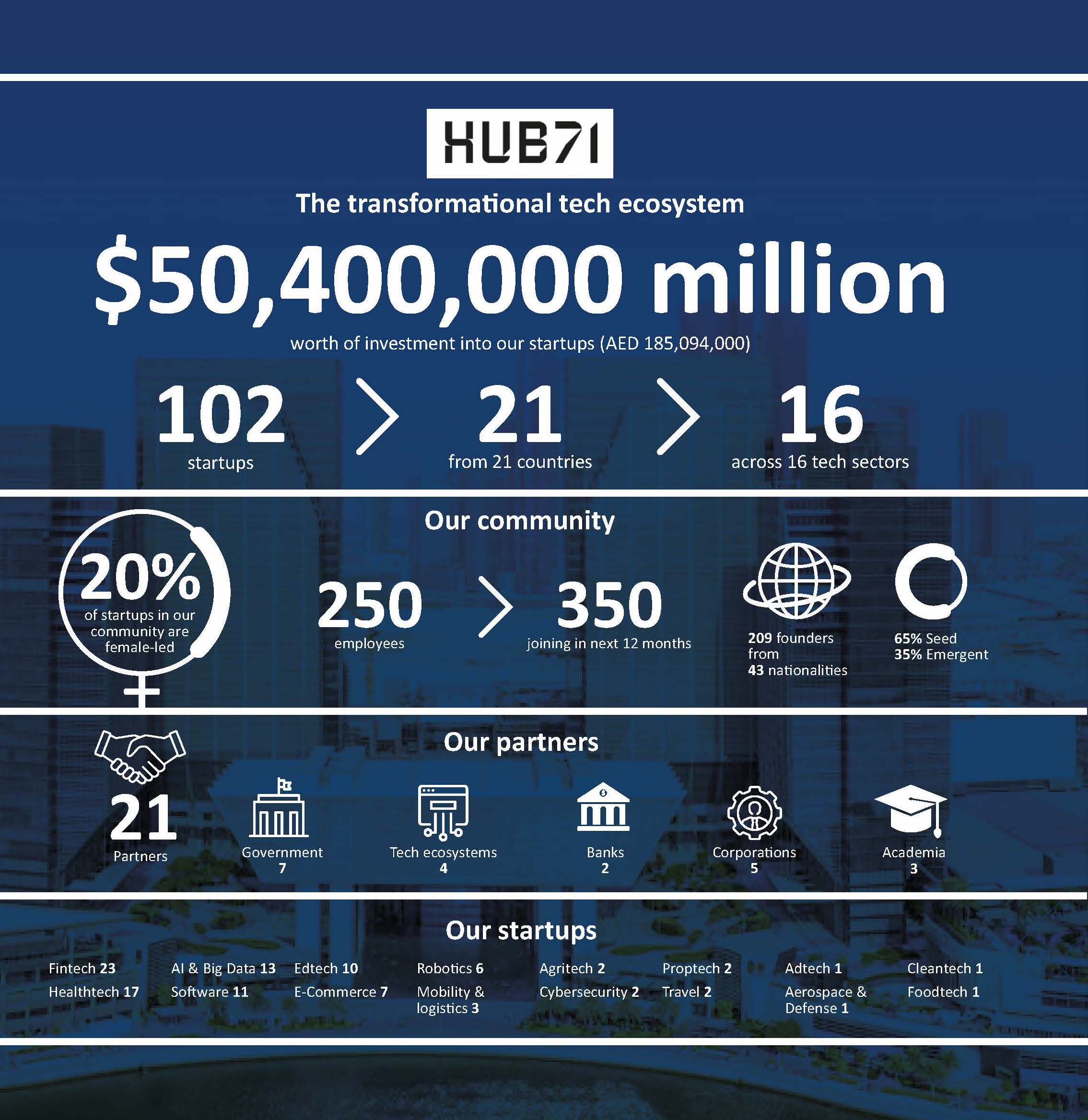 "But we are more than a diverse community, we are a global tech ecosystem that relies on the presence of leading organizations that share our values of collaboration, global partnership, resilience and excellence which are at the heart of everything we do.
"We have established nine global and robust partnerships across the world, building on the solid foundations provided by our founding partners to create business opportunities. Through our partnerships, we have spurred $50,400,000 worth of investment into our startups and increased access to international markets including France, USA, and Saudi Arabia.
"We are also contributing to Abu Dhabi's transition to a knowledge-based economy, and in preparation for the UAE's Golden Jubilee year, our nation has taken the important steps to enhance our business environment to be internationally competitive. By working with regulators and making the process of setting up and doing business efficient and seamless for tech startups and digital companies, we are at the forefront of helping the UAE and its capital city sustain its tech competitiveness for the next 50 years and beyond."
BLUEPRINT FOR SUCCESS
How Abu Dhabi is attracting top tech startups from across the world
Named after the UAE's formation in 1971, Hub71 is a tech ecosystem located in Abu Dhabi that brings together several key elements for startup success: access to capital, access to market opportunities, access to talent and a favourable business environment.
Hub71 has unique selling points that have made investors and entrepreneurs worldwide take note. Its rapid growth is one proof of its success and within 12 months of launch, it has had 348 applications from startup founders in 47 different countries, showing how much demand there is for holistic tech ecosystems that support startups in their early stages.
With 75 startups in its vibrant ecosystem today, Hub71 has introduced new programs for startups, corporations and investors. Being sector-agnostic has meant that healthtech startups rub shoulders with big data companies, with cross-sector innovation and transferrable skills shared ad hoc or more formally, via webinars and meetings.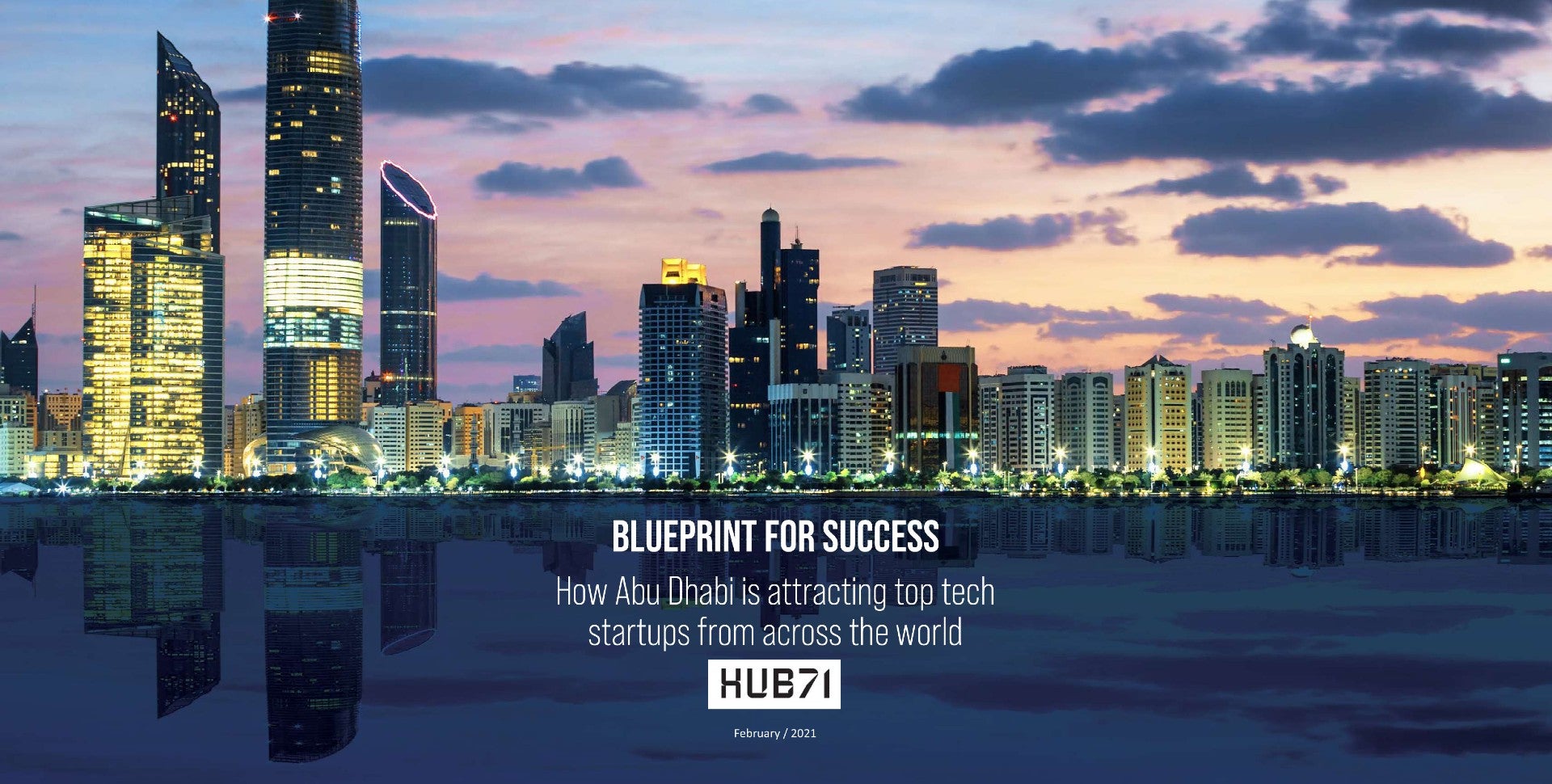 By clicking the "Submit" button above, you accept the Terms & Conditions and acknowledge that your data will be used as described in the Hub 71 Privacy Policy

We will also collect and use the information you provide for carefully considered and specific purposes, where we believe we have a legitimate interest in doing so, for example to send you communications about similar products and services we offer. We will always give you an option to opt out of any future communications from us. You can find out more about our legitimate interest activity in our privacy policy here. 'We' includes Verdict Media Limited and other GlobalData brands as detailed here.