News
Consumer optimism drove US credit card balances down in November
US Consumer revolving debt, based largely on credit card balances, dropped $2.4bn on a seasonally adjusted basis in November to $1.086 trillion.
Credit card balances are down 2.75% on an annualised basis, according to the Federal Reserve. The news comes amid reports of consumer optimism, as reflected in the New York Fed's survey of consumer expectations in November.
Consumers also displayed lower expectations for spending, with median spending expectations falling to 2.8%, from 3.3% for the October survey. This measure was at its lowest since September 2017.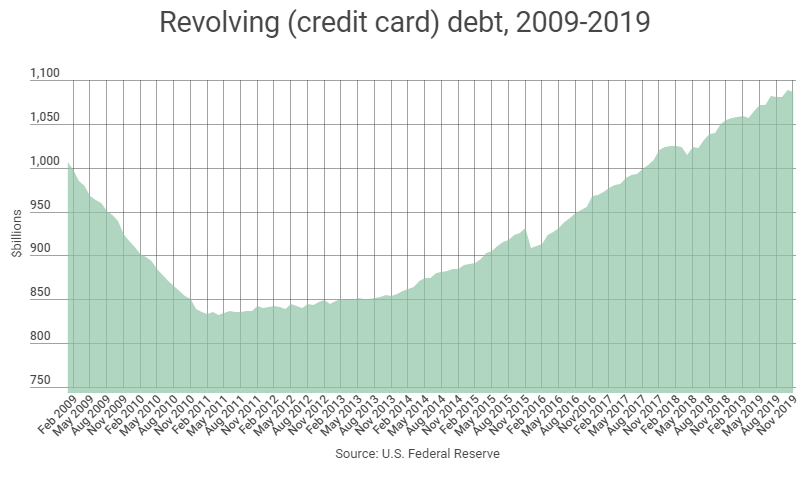 However, consumers remained positive about their ability to make payments on their debts. Only 11.3% on average expected they could miss a minimum debt payment, down from 11.6%.
In addition, fewer consumers (34.6%) expected that unemployment will be a year from now, down from 36.8%.
Loading ...
Meanwhile, the average credit card interest rate stood this week at 17.30%.