News
Wirecard and lastminute.com to collaborate on global digital payments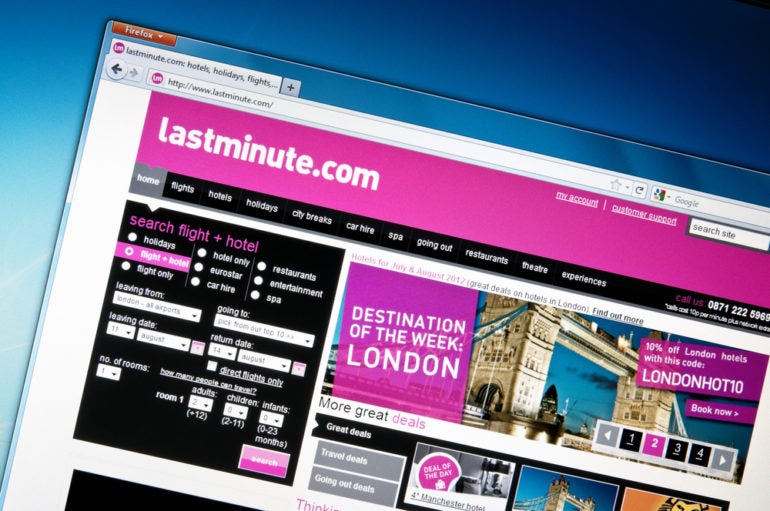 Wirecard has expanded its work with lastminute.com, part of lm group, and is taking over payment acceptance for the firm.
Furthermore, Wirecard will be issuing B2B and B2C travel cards. Payments carried out on lastminute.com will also be handled by Wirecard via the company's digital financial commerce platform.
lastminute.com and the lm group have been working with Wirecard for several years. In 2018, they launched the lm Card together, a multi-currency Visa card for travellers.

The partnership between Wirecard and lm group has now expanded to an international scale.
We are excited to expand our cooperation with lastminute.com and bring them in to our digital financial commerce platform," said Jan Rübel, head of sales travel & mobility at Wirecard.
"We have a long and successful track record of providing lastminute.com with tailor-made digital financial services. Now that payments are completely seamless, digital and reliable, consumers can concentrate on preparing for their dream vacation. We look forward to continuing the expansion of our business relationship with lastminute.com on a global scale."
Loading ...
lm group recently processed a gross transaction value of €2.3bn ($2.57bn) globally.
Wirecard deals
Yesterday, Wirecard signed an agreement with Sisal Group to drive contactless payments in Italy.
The two companies will work together to make contactless payments convenient and user friendly.
Sisal Group's payment services brand SisalPay records more than 200 million transactions annually. Regulated by the Italian central bank, it has around 40,000 points of sale and 15 million customers in the country.
Sisal Group head of Payment Services Business Unit Francesco Maldari said: "With the aim of guiding people towards new innovative consumption experiences, concretely contributing to the digital evolution of the country towards a cashless society, we constantly invest in people, skills and technology.
"SisalPay's growth strategy is based on innovation and cutting-edge technologies. In this regard, with Wirecard we have found the ideal partner who shares our vision of an innovative payment universe and helps us to further digitise Italian society where 50% of payments are already contactless."