News
MatchMove joins Singpura to get digital banking license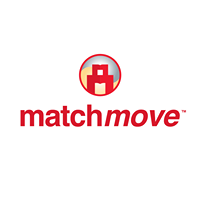 Singapore financial-technology firm MatchMove has teamed up with home-grown finance company Singapura Finance and two others to apply for a digital banking license in the city-state.
The MatchMove-led consortium is the latest group to announce it has submitted an application for a digital full banking license to the Monetary Authority of Singapore.
MatchMove's two other partners in the venture are Bangkok-based blockchain startup Lightnet, and London-based payment service provider OpenPayd.

The move pits MatchMove against heavyweights including Sea Ltd., which is backed by Tencent Holdings Ltd., and the Grab Holdings Inc.-Singapore Telecommunications Ltd. consortium.
According to MatchMove founder and group CEO Shailesh Naik, the bid aims to reach digitally underserved segments like SMEs and gig workers. In particular, the proposed digital bank will develop banking products and services for retail customers and SMEs.
Singapore plans to issue as many as two digital full-bank licenses, which will enable successful applicants to serve retail as well as corporate clients. Candidates will need to meet requirements including paid-up capital of S$1.5bn ($1bn), and winners are scheduled to be decided in the middle of the year.
Loading ...
Moving from fun to payments
Naik founded MatchMove with Leow Hsueh Huah in 2009 as a games and entertainment business.
"We started out with a simple idea of giving a few minutes of fun every day with endorphin content," Naik said. "We later realized that even for a few minutes of entertainment, people were having difficulty making payments because they didn't have bank accounts. So we broadened the service."
The company moved into a payments company in 2016, operating a digital wallet that allows businesses to make payments online and offline via prepaid cards.
Valued at $305m, the MatchMove now has 70 corporate clients and the CEO expects to have access to 1 million people in Singapore through partners by the end of the year.