News
Payments evolution: a journey of innovation
The payments evolution details the changes in how consumers and business think about money and data.
The industry has been influenced by a number of key factors. These include regulation, emerging technologies, fierce competition and changes in consumer behaviour. Those are just a few and they continue to shape the payments industry in a variety of different ways.
A payments evolution timeline: from the dawn of history
Since the beginning of humanity, bartering was an instrumental part of life. Albeit, it began with trading livestock and food, however as time moved on, so did forms of payment.

King Alyattes, the fourth king of the Mermnad dynasty in Lydia, now part of Turkey, created the first known currency in 600BC.
The story of why Lydia was allegedly the first to create coinage is up for debate, but a popular notion is that it was because the Lydians controlled the electrum-rich Paktolos River and were located at a junction of numerous trade routes.
Coins then evolved into bank notes around the 16th century, although the first recorded use of paper money was in 7th century China.
The Bank of England was established in 1694. It's fair to say the payments industry has flourished since then.
Payments evolution ignites in the digital age
It's important to acknowledge that in the last decade the world of payments has erupted with force. We now speak less about cash or card and more about wearables, e-wallets and iris scanning to pay.
In countries like China, payments giant Alipay dominates the market. The company has continued to expand its presence globally, reaching underbanked countries with innovative technology.
Cash still dominates a large part of the payments industry across the world. However, the digital products are sweeping through all demographics, accelerating the payments evolution further.
Wearables
Wearable technology is one of the most popular trends sweeping through the payments industry.
Banks, retailers and other financial organisations are getting creative in order to provide a range of different on-the-go payment products.
Common examples include:
Apple watches – simply all the payment tech you need on your wrist. Many consumers find it more convenient than mobile payments as there's no need to rummage around to find their phone.
Clothing – Clothing items aren't as popular as watches but the adoption rate is growing, especially at large events. Visa released three wearables for the 2018 Winter Olympics; the commemorative pin, the payment-enabled gloves and a payments sticker. Visa released these to make the payments experience much more seamless at such a busy event.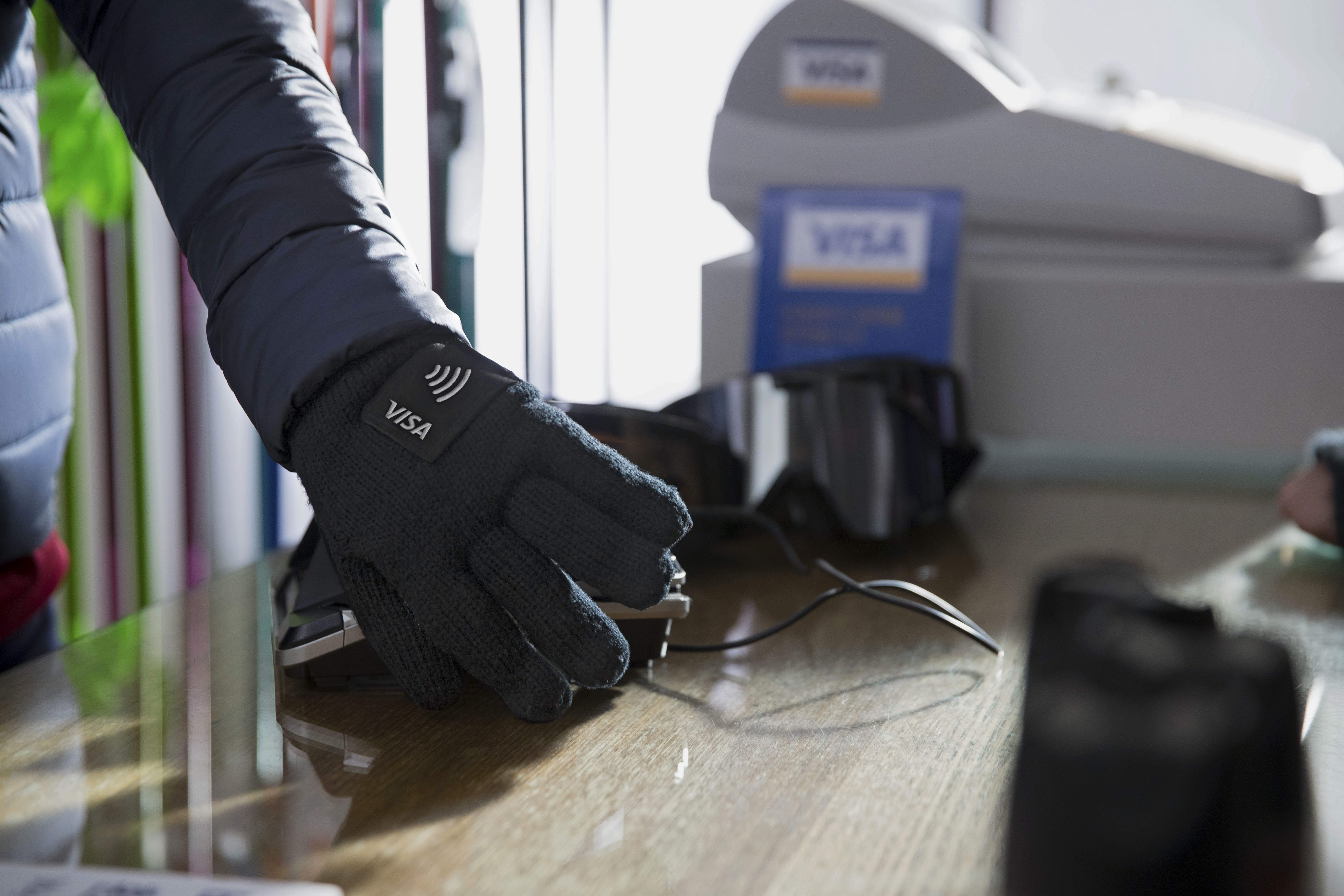 Biometrics
An interesting and still developing stage in the payments evolution journey is authenticating transactions using biometrics.
Both Mastercard and Visa have been at the forefront of the biometric revolution.
Mastercard is on a mission to get rid of passwords. Passwords are becoming outdated and Mastercard wants to drive forward the push to recognise a person through their fingerprints or iris scans.
Mastercard recently partnered with biometric smart card experts IDEX to enable consumers to register their fingerprint data on their payment cards from the comfort of their own homes.
Again, with convenience and security in mind, this type of authentication is bound to be a success.
The payments evolution will continue to accelerate based on a combination of consumer needs and emerging technologies.