News
Pingit jars: a better way to manage money
Pingit jars is a new functionality from Barclays to help customers manage their finances more efficiently.
It is available for customers using iOS and Android. Mobile payment methods continue to soar in popularity in the UK.
Technology has transformed the way many of us make everyday payments. Barclays' Pingit app launched in 2012 and now has around 3.6 million users.

The new jars are pots of money vaults within a customers' Pingit app that allow them to keep a certain amount of money separate to use for a specific purpose.
It is becoming a popular type of feature to have which is now present in many banks and digital challengers.
However, with Pingit jars, customers can create up to five that can be personalised and changed as the customer sees fit. Furthermore, users can pay into each jar as and when needed. Additionally they can pay through scheduled top ups that mean they don't have to continually go back and forth to the jars.
Loading ...
MD of Pingit, Darren Foulds, said: "Customers told us they want easy ways to manage their money, and our launch of jars is in direct response to their feedback. For the first time on Pingit, users can set aside funds for anything they like, helping them gain better control and visibility of their spending.
"It's early days yet but since their introduction we've seen thousands of jars created, with many of them dedicated to holidays and, for those of us really planning ahead, Christmas. We've got many exciting plans for jars in the future, from communal pots perfect for group experiences to cards and wearables for spending – watch this space."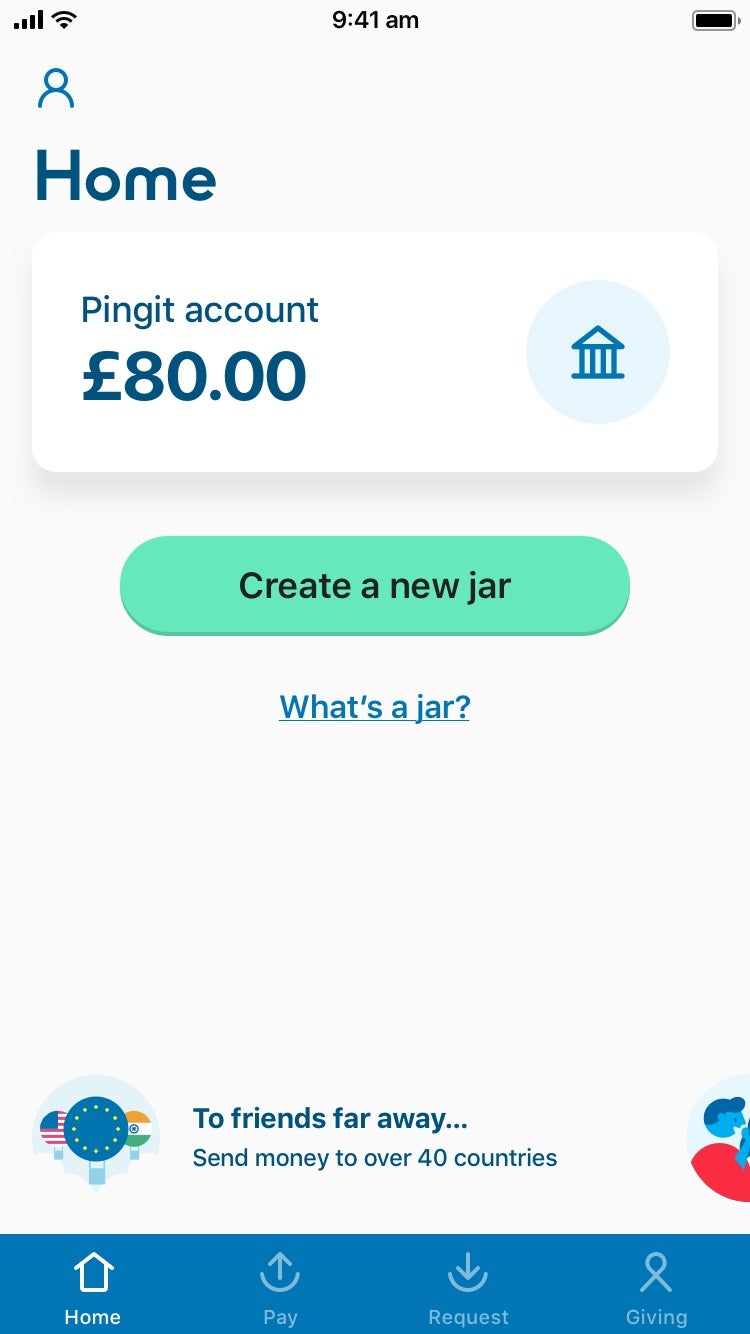 Making everyday payments frictionless and secure
On the Apple store, the Barclays Pingit app scores 4.7 out of 5 with users commenting on how frequently they use due to how easy it is to conduct payments through.
In March 2019 Barclays merged BPay and Pingit in a bid to compete with major payment players such as Apple.
New features will also be coming to Pingit to enhance the wearable experience. This is set to be available later this summer.
Furthermore, with this new development customers will be ableto spend directly from their jars anywhere card payments are accepted. Greater visibility will enhance the overall customer experience as users will be able to see all of their transactions from each jar in the app.
Other functionalities of the Pingit app include:
Send money to anyone with a UK-registered mobile number,
Personalise payments by adding a picture or message,
Register for Paym, which makes it even more easy to pay people using a mobile number,
Donate to charities straight from your app, and add Gift Aid if you're a UK taxpayer,
Pay for things by scanning a QR or short code