News
UK banking customer satisfaction: promising responses for high street banks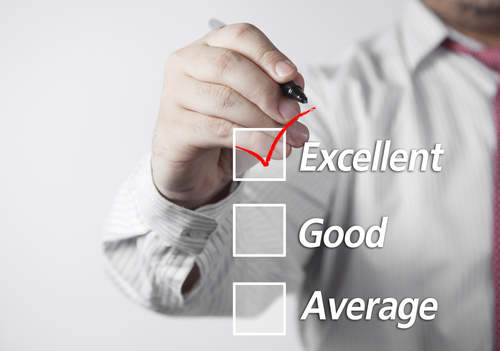 UK banking customer satisfaction levels have increased over the past decade and significantly so in the last five years.
The banking sector has undergone rapid changes since the 2008 financial crisis and now Brexit poses a similar uncertainty. It's essential for banks and building societies to ensure strong customer experiences stays at the forefront of their strategy.
YouGov research published its 'Shape of Retail Banking 2018' report that highlights that the 'big four' banks have improved their customer satisfaction scores over the past five years.

The data that YouGov compiled explores which banks and building societies customers are most satisfied with.
Overall, UK banking customer satisfaction is positive
After the 2008 crisis, many big banks struggled to get their core message across to customers. Straight after it was a time of recovery and often the focus was lost.
Taking the focus back to improving the customer experience is a key element to the big high street banks regaining the customers' trust.
YouGov BrandIndex data reveals that taken together, the 'big four' banks (Barclays, HSBC, Lloyds and NatWest) have seen their satisfaction scores rise significantly since 2013.
In 2013, the average satisfaction score across the four banks was 66%. This rose to 68% in 2015, before jumping to 71% in 2017. Similarly, while 15% were dissatisfied in 2013 that number decreased to 12% in 2017.
Out of those four, Barclays witnessed the highest customer satisfaction improvement. Its individual score has grown by 7% since 2013, from 62% to 69%.
Performance by age group
The report noted that those aged between 18 and 24 are most likely to be satisfied with their bank.
For men the level of content with their bank rated at 76% while the figure for women jumped to 83%.
It is a sharp contrast to those in the older generations. Even though the millennial generation often jump at trying the newest technology, they are actually happier with incumbent banks those aged up 55.
YouGov highlighted that only 69% of men aged 55+ are satisfied with their bank, while 73% of women in the same aged bracket are.
The big four banks have the lowest satisfaction rating among males aged 35-44 (64%).
Director of financial research at YouGov, Matthew Palframan, stated: "Our study is encouraging for the 'big four' banks. After several years of adverse press and a certain amount of controversy, it looks as though the bank's hard work to re-connect with customers is paying off.
"There are several reasons why younger people are more satisfied with their bank. Obviously, they're less likely to have complex financial needs such as a mortgage. They are also less likely to have been affected by the financial crisis of ten years ago. The challenge for banks is to continue to cultivate their relationship with these customers in a positive way."