Uncategorized
Future Payments 2013 and Cards & Payments Europe Awards Gala Dinner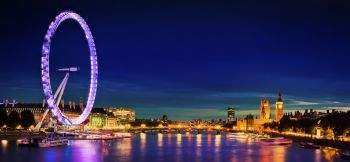 We are excited to launch our brand new event, Future Payments 2013 which will bring together leaders from across the banking, payments, retail and telecom sectors to discuss and shape the future of payments.
The consumer is king.

In the payments industry it is the consumer's changing demand that is driving the market forwards. As traditional payment methods decline, it is those who are proactive in shaping the future of payments, who will emerge as winners.
Join us in London on 15-16 May 2013 to share ideas and innovations across all industries. Together we will address the questions:
What will be the impact of telecommunications advances on the way people transact?
How are consumer's expectations changing?
How will the payments technology landscape evolve over the next ten years?
Should payments technology shape consumer behaviour, or simply respond to it?
Register now for this exciting event
On the evening of the conference the Cards & Payments Europe Awards will be held at a Gala Dinner. These awards will allow the best and brightest within the industry to be recognised and celebrated by their peers. The awards provide an ideal platform for companies to showcase their acheivements and reward their most oustanding performers.
Nominations are now closed
Visit our Categories page to read more about this year's awards and criteria, and see below who this year's outstanding performers are.