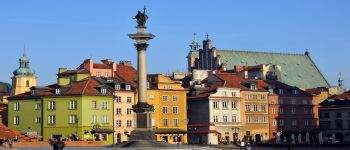 The most attractive prepaid market in Europe?
Increasing customer expenditure, the rising number of bankable households as well as government intiatives to boost consumer spending is distinguishing Poland as the next prepaid hot spot in Europe.
That is why Prepaid Summit Europe 2013 is being held in Warsaw. Join us on the 30th and 31st October, to discover new and exclusive research, case studies from around the world and keynote presentations from some of the world's leading figures. Gain all the information necessary to help those innovators take their products to the next level.

20 years after the country emerged from behind the iron curtain, it has become one of the fastest-growing economies in Europe and one that is renowned for embracing change. The market has moved from cash to cards directly and as of 2011 the number of payment cards had reached 32.04 million. With a population of 17.66 million people, there is still plenty of room for growth. Recent improvements in infrastructure means that the rise of mobile payments is just around the corner.
Prepaid Summit Europe 2013 will investigate open and closed loop opportunities, market sizing, trends and contactless developments as well as many more key issues within prepaid.
To book your place or find out more please email carlo.mancini@timetric.com