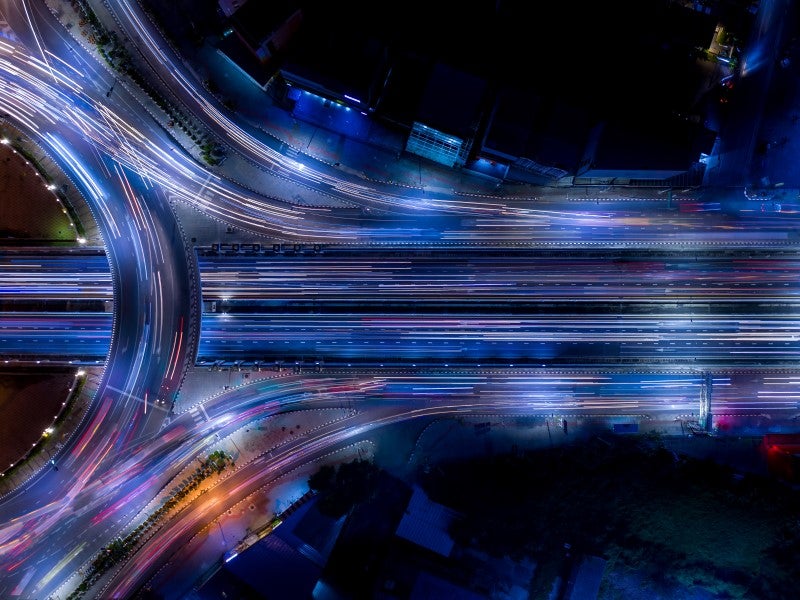 How have disrupters in the US and the UK fared as providers of digital-only dealerships?
During the darkest months of 2020/21 when Covid-19 was causing chaos to our immune systems and disrupting how we do business, a dystopian vision in which Jeff Bezos's Amazon took over the world of retail seemed oddly probable.
As governments imposed unprecedented lockdowns, entrepreneurs able to marshall the power of e-commerce appeared well-placed to deliver what was needed: a consumer shopping experience devoid of face-to-face interaction. Within no time, digital retail providers were riding high while brick-and-mortar business owners looked on in horror as their online competitors ate into their market share.
But, with the dust settling on the pandemic in early 2023 and a new economic forecast for the global economy afoot, the digital-only model for the second-hand car market appears out of favour with consumers as the omnichannel (or 'clicks and bricks') model looks the more resilient of the two. But how did we get here?
Car financing and remarketing
At the height of Covid, when shortages of semiconductor chips and raw materials hit new vehicle manufacturing, automakers responded by halting or delaying production, removing features or systems that depended on semiconductors, increasing prices (particularly of high-value models) and, in some instances, by offering to retrofit features on cars when chips became available at a later date.
One expert, on condition of anonymity, explained that over the last 18 months, "manufacturers have been playing a cheeky game of favouring the production of high-end vehicles" during the semiconductor shortage "because that gives them the biggest bang for their buck," achieved at the expense of producing vehicles at the more affordable end of the market.
How well do you
really

know your competitors?

Access the most comprehensive Company Profiles on the market, powered by GlobalData. Save hours of research. Gain competitive edge.
Company Profile – free sample
Thank you!
Your download email will arrive shortly
Not ready to buy yet? Download a free sample
We are confident about the unique quality of our Company Profiles. However, we want you to make the most beneficial decision for your business, so we offer a free sample that you can download by submitting the below form
By GlobalData
Another expert explained that as long as the current circumstances continue, with critical components in shortage, every vehicle pushed off the production line becomes a sold unit, meaning profits for car manufacturers will remain exceptionally high. A similar story applies to the recent profits made by automotive financiers, the expert said.
The spillover effect on the demand for second-hand cars has been swift.
In the US, used car inflation hit a record high of 41% annually in January 2022, according to Forbes magazine. Accountancy firm UHY Hacker Young told Investors Chronicle in mid-2022 that the UK's top 20 car dealerships saw profits jump from £105m in 2020 to £764m in 2021.
For many automotive professionals, the prospect of Amazon or Google (and their auto industry look-a-likes) bypassing the traditional car dealer to sell direct to the consumer via a fully researchable, comparable, multi-franchise and user-friendly digital platform was the stuff of nightmares, but up until Covid, that frightening scenario lay deep in the rear-view mirror.
Carvana: The Amazon of used cars
For nascent internet start-ups in the car financing space, Covid marked a time of reawakening and for dusting off plans to scale up their operations. In this climate, e-commerce companies went shopping for financial solutions to help them grow their investor base rapidly.
In the US, an early auto disrupter in the used car buying space was Carvana, founded in 2017 with a mission "to change the way people buy cars."
By firing up the Carvana smartphone app, consumers could bypass traditional dealerships to finance (or buy) a car entirely online, receiving their vehicle via next-day delivery or by dropping in at one of its fully automated 'car vending machines' – glass towers housing reconditioned cars ready for pick-up.
When Covid hit, Carvana's popularity grew among investors who believed the company's time had come, despite the business continuing to burn through cash, as it offered the right product at the right time.
At its peak, in mid-2021, Carvana reached a valuation of $60bn+ and joined the Fortune 500 list, but by the end of 2022, the company had lost 98% of its stock market value in the space of 12 months.
Today Carvana stands on the brink of bankruptcy.
What went wrong?
Behind Carvana's collapse was a) an oddity in its financing structure that may have accelerated its demise, and b) a business model ill-suited for consumer demand and the macroeconomic conditions coming out of Covid.
Oddly for a start-up, Carvana was able to build on its 2017 IPO, not just by accelerating its onboarding of equity investors but by successfully courting bond investors who bought into its narrative of 'yes, we have negative returns today, but Bezos-like riches tomorrow'.
After more than a decade of quantitative easing and low-interest rates, high-yield bond investors (operating at the riskier end of the market and prepared to lend to lower-rated companies) had begun seeking income in less conventional places and Carvana's equity valuation and buzz gave bondholders a reason to back CEO Ernie Garcia III's venture.
After all, high-yield bond investors had similarly barnacled themselves to Tesla, Uber and Netflix, with some success, so what could possibly go wrong?
The US Federal Reserve's signalling an end to low-interest rates on the back of evidence of rising consumer inflation of 9.1% in June 2022 knocked the confidence out of the sector in a double whammy blow, and the third was that demand for second-hand cars began to taper off, from a high in January 2022, just as consumer demand for a digital-only car financing experience simply did not materialise fast enough for Carvana's creditors. Fears of a pending recession in the second half of 2022 did even further damage to demand. Carvana finished Q3 with $6.8bn in debt which translated to $153m in interest expenses for the quarter.
In December 2022, the company announced three-month debt restructuring talks with creditors in a bid to stave off bankruptcy proceedings.
Carvana's PR chief recently told reporters that: "Disrupting any industry is never easy, but especially one that has been around for 100 years. Yet, millions of satisfied customers have responded positively to Carvana's e-commerce model."
A corporate white knight may yet come to the rescue.
Cazoo: The Carvana of Europe
Carvana also inspired several UK start-ups, some of which had their eyes set on Europe's used car market, valued at $690bn, according to Forbes magazine.
"You've heard of the expression 'when the US sneezes, the UK catches a cold' – well that was pretty much the case with Carvana and Cazoo," one industry observer told me.
In the UK, one of the best-placed companies to capitalise on the e-commerce boom was Cazoo, an online-only business that buys and reconditions second-hand cars and delivers them to buyers' homes.
Its founder and CEO, Alex Chesterman, shunned the London Stock Exchange when it came time to grow and opted instead to fast-track onto the New York Stock Exchange via a novel piece of financial engineering called a SPAC (a Special Purpose Acquisition Company) merger.
If traditional IPOs allow companies to raise funds by issuing shares, SPACs do the opposite. Professional investors pool their funds into an empty shell company they have pre-listed on the stock exchange and then go shopping for a business to buy with it. Once the target has been acquired, SPAC investors (typically professional investors) go looking for shareholders to buy them out (plus their fee) and, in time, the SPAC changes its name to the acquired company and becomes a PLC like any other.
Financial observers said for target companies, like Cazoo, this route offered a method of accessing funds that avoided wobbles in the share price ahead of a float.
The August 2021 merger (with NYSE-listed SPAC, AJAX 1) valued Cazoo Group at $7bn and signalled the biggest-ever debut for a UK business on the NYSE, which came less than two years after Chesterman launched the start-up.
Industry observers at the time expressed surprise at Cazoo's valuation, given its UK rival Pendragon had a stock market value of $366m, while another rival, Lookers PLC, was valued at $357m. Equally, Pendragon and Lookers each sold around 40,000 cars in 2020, approximately double Cazoo's sales. Nevertheless, the valuation allowed Cazoo to raise $1bn from the merger and to push ahead with its growth plans.
Just like with Carvana, eager investors with access to rock-bottom US borrowing rates saw company valuations in digital native tech skyrocket and they wanted a piece of the action.
In this climate, investors appeared convinced that armed with Amazon-like logistics and efficiencies, Chesterman could flip the company's negative cash flows to gross profit by 2030.
The company's USP – that it could sell a car entirely online and deliver it to the customer on the back of a van – allowed Chesterman to pitch Cazoo to investors as the "Carvana of Europe." This was a crafty piece of marketing when Carvana's valuation was $60bn+, but which, as Carvan's fortunes turned sour in 2022, Chesterman would likely regret having said.
What went wrong? US regulation went wrong. The SEC (Securities Exchange Commission) became concerned about the degree of financial risk that retail investors were being exposed to from mushrooming SPAC mergers (which also coincided with a spate of celebrity endorsements). Also, talk of rising interest rates and inflation helped the SPAC boom go bust in 2022.
In mid-2022, Cazoo announced a £243m loss for the first half, more than double what it lost a year earlier, prompting the company, in September 2022, to drop its expansion plans for Spain, Germany and Italy, for which it had already spent about €200m. Closely aligned with the expansion were several multi-year sponsorship deals with European football clubs to promote the brand.
Further climbdowns followed. In October, Cazoo sold its Italian business Brumbrum, less than nine months after shelling out £67m for the acquisition. In December, it sold its Spanish subscription business Swipcar, which the company bought a year previously for £30m. Both were sold for undisclosed sums.
In a recent note to investors, Cazoo's Chesterman said: "Our strong growth and momentum in Q3 [2022] and our continued focus on cash preservation gives us great confidence in our ability to become the largest and most profitable used car retailer in the UK over time."
The company is currently reviewing its finances and issued plans to become profitable by the end of 2023. In January 2023, the NYSE began the process of de-listing Cazoo as a result of "abnormally low" stock price levels. Since its August 2021 listing on the NYSE, Cazoo's share price has dropped 97%. Today, its market capitalisation is $121m, considerably less than the $7bn valuation when it floated.
In a bid to quell investor sentiment, in February 2023 Cazoo announced Chesterman would step down as CEO in April but continue on as full-time executive chairman.
Carzam
Another UK disrupter who shunned fixed asset bricks and mortar dealerships and relied on customers conducting their entire buying process online was Carzam, launched by its founder Peter Waddell in 2020.
Like its digital brethren, Carzam also enjoyed a meteoric rise as Covid loomed large in the retail space, but in April 2022 the company ran into difficulties and by June 2022 had entered into voluntary receivership owing more than £2.4m. Waddell pinned the blame on Cazoo's falling share price, which meant raising cash for Carzam had become much harder.
Today's return to a pre-Covid way of doing business – against a new macroeconomic environment of rising borrowing costs and historic inflation – offers a more accurate portrayal of the limitations and public appetite for e-commerce solutions.
Despite the hardships experienced by traditional car dealerships during lockdown, many were able to invest in upgrading their systems and have rebranded to offer the same services as their digital rivals.
Paul Bennett, senior vice president at iVendi, a UK-based software company that sells propitiatory digital retailing solutions to captive and non-captive auto financiers and their networks of car dealers across the EU5, believes that omnichannel retailing is here to stay.
"Our internal research combined with that from leading global consulting firms has shown us that consumers in a mature automotive sector do not want a complete online digital journey.
"Undoubtedly, digitalis here to stay and rightly so. It permeates all aspects of our daily lives; as a consequence consumers also expect the convenience of digital when shopping for a car. However, digital tools should do the heavy lifting; the 80%, covering all aspects of research, initial engagement, finance eligibility and application stages of a transaction leaving the remaining 20%, the emotional, hands-on fun component to be enjoyed in-person, in a showroom.
In February 2022, iVendi physically embarked on its strategic expansion across the EU4, Spain, Italy, France and Germany to promote its connected retailing solutions. " Solutions that are replicable and scalable across multiple markets and embrace all aspects of vehicle retailing and financing, which is based on its UK offering, where the company is proud to support numerous financiers and > 5,000 retailers who use their systems, Bennett said.
Cinch
Cinch, an online used car dealership launched by the Constellation Automotive Group in October 2020, appears to be looking to broaden its customer offering after a two-year experiment as an online-only second-hand car dealer.
Constellation (which also owns BCA, WeBuyAnyCar and CarNext.com) paid dearly with losses at Cinch up sevenfold in its second year of operations. According to Constellation's accounts for the 12 months to the end of April 2022, Cinch lost £149m (against £22m the year before).
The Times reported: "Its latest accounts give no details on how many cars it sold but those that it did shift brought in £815m. The business traded on a gross profit margin of just 0.6%. Costs included administrative expenses of £138m, of which payments for its 300 employees and directors accounted for £13m."
The Times concluded: "Cinch's performance is weighing heavily on Constellation, which, having consolidated the business into its accounts, reported half-year underlying profits to last April nearly halving from £82m to £45m."
In May 2022, Constellation bought bricks and mortar dealership Marshall Motor Group, which supports 162 franchises covering 26 brands, across 37 counties in England and Wales. Marshall itself had recently bought the 48-deal group Motorline for £64.5m in October 2021.
Industry observers say the deal – for which Constellation purportedly paid around £200m for a controlling stake in Marshall – will help strengthen Constellation's supply of used cars while giving it the freedom to develop a 'brick and clicks' proposition, which suggests Cinch is very much a backer of the omnichannel route to future revenue growth and profitability.
"We see customer confirmation and engagement still happening very much in tandem with the retailer network in the UK and across Europe," iVendi's Bennett said.
EV charging affordability and 2030
Used car market down but EVs buck trend: SMMT