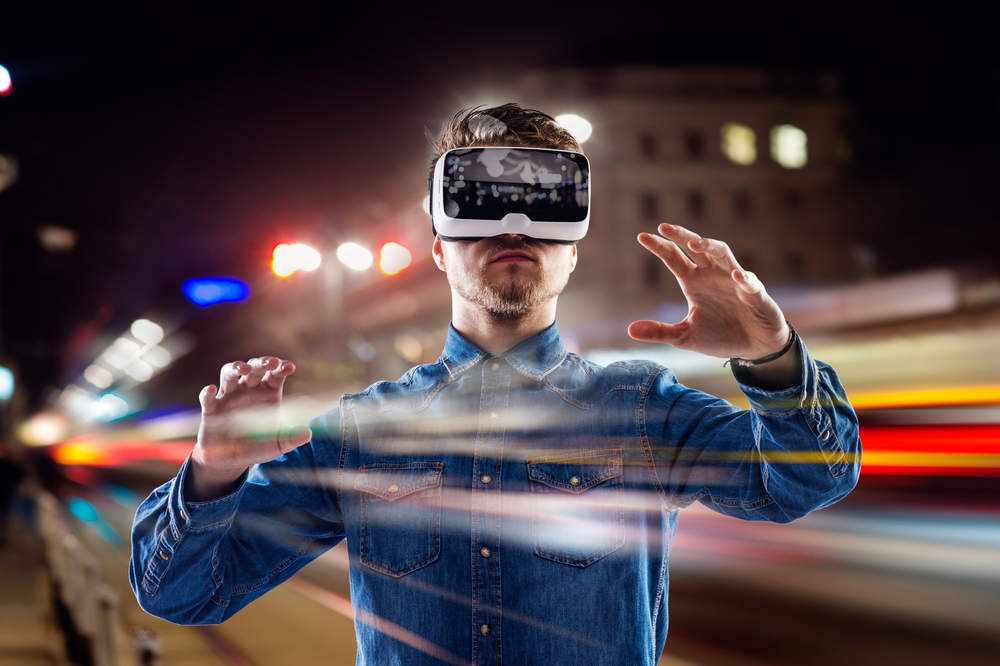 While virtual reality (VR) is still mostly being developed for the video games industry its already popping up in construction, aerospace, healthcare, education and even urban planning.
As the global rate of urbanisation accelerates managing cities and population growth represents a mounting challenge.
The influx of people in urban centres is fuelling the demand for basic services such as water, energy, transportation, waste management and housing.
At the same time, climate change is forcing cities to increase their commitment to sustainability and resilience, while minimising harm to the environment.
Frequently faced with scarce time and resources, city planners have to prioritise projects and ensure that they allocate capital in a way that best serves citizens' needs.
VR has the potential to revolutionise the process of urban planning; supporting cities in making optimal choices.
In particular, the application of VR enables city planners to showcase and monitor the current progress of a project, as well as visualise plans for future developments.
Most importantly, VR can render complicated engineering and architectural designs into more comprehensible and user-friendly forms: using VR presentations to visualise future projects allows the public and politicians to see such plans through the same lens, making urban planning more accessible for citizens.
By gaining a better understanding of a project, people can reflect upon its impact on their lives and their city and provide valuable feedback.
In this sense, VR is seen as facilitating the dialogue between various stakeholders, supporting decision-making and negotiations and ultimately encouraging citizens' participation.
Eon Reality is an example of a company in the VR industry that uses the technology for urban planning. The company assisted in the realisation of the Katara Cultural Village in Doha.
Using a VR tool, the company created a realistic display of the current and proposed construction plans for the cultural village.
Through the VR model, visitors, residents and officials could experience walking inside the complex – something that would be impossible in real life – gaining a unique perception about the proposed additions.
Similarly, the Smart Favela, a new game-like application developed by the French company Toolz, allows city planners to design urban projects in a virtual world.
At the same time, the application enables citizens to review a proposed project though their personal device, suggesting additions or amendments in the plans.
In this way, city planners can ensure that the projects that are chosen to be developed meet the real needs of dwellers.
The application was initially launched in the favelas of Rio de Janeiro but has since been adopted by local councils in Bordeaux and Paris.
The London Boulevard is a project aiming to transform the UK capital's chaotic cycling route from Old Street to Oxford Street into a 'healthy street', according to TfL's Healthy Streets Approach.
In its early stages, London Cycling Campaign (LCC) worked closely with the Dutch consultancy Witteveen+Bos, to create a virtual visualisation of the way the project would look after the proposed changes.
This would let Londoners and officials compare the current and future cycling routes, assess how it can be integrated into other urban development plans, and suggest their own ideas.
Given the unprecedented rate of urbanisation and the renewed challenge this poses for urban and disaster-resilience management, city planning is more important than ever.
As VR evolves rapidly, its adoption in urban planning could prove transformative.
Through the use of immersive designs and mapping, VR can improve the way ordinary people perceive city planning.
This could considerably enhance the dialogue between different stakeholders, informing better decision-making, while ultimately promoting a bottom-up approach to urban planning.