Blogs
Smaller brokers can comply with the FCA by becoming appointed representatives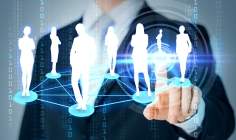 Eye-opening statistics from the Financial Conduct Authority (FCA) last month showed that of the 3,000 commercial finance brokers invited to convert their 'interim permission' into full FCA authorisation, so far only 300 have completed their applications. There are certain to be hundreds of brokers wondering if they will meet the deadline – or even whether it is worth continuing.
Full FCA authorisation is not to be taken lightly, but there is still time for brokers to investigate alternatives. One simple but somewhat overlooked route is to work with an FCA-authorised principal, like LDF, that has already met the FCA's requirements.
LDF achieved FCA authorisation in December 2014. However, our experience in reaching that point may shed some light on why such a small proportion of brokers have completed the process. Few brokers have ever needed to contemplate such a volume of rules and guidance, or invest so heavily in the infrastructure needed to support them.

For us, the journey to authorisation as an FCA principal began more than two years ago.
Like most brokers, we had been comfortable with the Office of Fair Trading's (OFT) 'lighter touch' regime. While we were confident we had a professional approach, we had always judged ourselves against the rest of the broker market, rather than against an objective set of regulations.
However, in 2012 under the stewardship of our then-owner, Investec Asset Finance, we decided to change this approach, undertaking a comprehensive review of how we performed against the requirements in place at that time under the OFT and set out in its guidance and the Consumer Credit Act.
We devoted significant time and resources to a systematic assessment of what was the 'best' way to operate. Such an exhaustive exercise was new to us – but the work later stood us in good stead when it came to tackling the new FCA regulations.
The first hurdle was simply understanding and interpreting the OFT guidance – no mean feat in itself. Next came matching those regulatory requirements with the relevant processes within our business, and identifying which needed to be changed before finally releasing those changes to the business.
By the end of 2012 we were in a very advantageous position, thanks to having access to comprehensive legal advice and the resources of the bank backing us- luxuries that few brokers are likely to have.
Even with the head start that we had over other brokers as a result of our experiences with this review, when it came to grappling with the FCA regime, the process was far from straightforward.
Despite the invaluable training provided by the Finance & Leasing Association, guidance from other funders, and the advice we received from our retained law firm, we realised that there was a great deal of work to be done which could not be outsourced.
First, the FCA Handbook is far more extensive than the OFT regime; whole areas of the Standards and Principles sections simply are not comparable with the OFT guidance. This meant we had to start from square one again in some areas, understanding the requirements, interpreting them, identifying how they fit our particular processes and controls and making the changes. It was also vitally important to document these changes in order to report fully to the regulator.
We also recognised that much of the work simply had to be completed in-house using our own internal resources. As a result we made significant investments in our compliance and anti-money laundering functions, giving them the skills and headcount needed to manage the new requirements and ensure that every deal, every interaction with clients and every movement of funds complies with FCA regulations.
After intensive analysis and preparation, we were finally in a position to submit our FCA application. Creating the documentation and filling out the sizeable application took a mammoth two months in itself. We also submitted a 35-page business plan and numerous policies and risk assessments; documents that would be a great burden for most SME brokers to create. The investment paid off, and the FCA approved our application in around 10 weeks.
While the FCA was helpful throughout the process, and its contact centre staff always willing to explain and inform, we soon found that knowledge flowed both ways. FCA staff were not familiar with asset finance, and we often found ourselves explaining the terminology, processes and market interaction that are part of brokers' everyday business.
The FCA is also unable to provide any advice on how to apply the regulations. This led to us leaning heavily on our retained law firm several times during the process.
It became clear to us that smaller brokers would probably find fulfilling all of the FCA's ongoing compliance and reporting requirements prohibitive in terms of time and cost.
There are other support options available, with some specialist providers now offering low-cost documentation and information to help brokers with their FCA submissions, and in some cases providing this on an ongoing basis. For some brokers this may suffice, but for others this is unlikely to be the most appropriate solution. While informative, these providers do not 'do it for you', and a considerable amount of investment is still required.
A solution
But there is also a tested solution; the experience of the insurance and mortgage broker markets which underwent the same process of regulation by the FCA's predecessor a few years ago, demonstrated that the principal/appointed representative model is a sustainable way forward for smaller commercial finance brokers.
This drove our decision to apply for FCA principal status in order to help smaller brokers with the regulatory burden and ensure their invaluable SME networks continue to thrive. While this is a relationship that is currently not well understood in the market, it's an important option for brokers to consider as they weigh their decisions about regulation.
The result of our journey to FCA regulation is a business that is more robust, more customer-focused and, although some may find it surprising, more profitable.
We don't believe that we are necessarily an exception in this regard. Gaining FCA authorisation might not be an easy process, but for those who do achieve it, it can actually be a catalyst for increased efficiency and improved business performance – something to be borne in mind for those brokers who are yet to start their own journeys.
For those that are uncertain about going it alone, we are convinced that the principal/appointed representative model is an attractive alternative, and we are more than ready to talk to brokers about how they can make the new regulatory regime work for them.
Peter Alderson is managing director for LDF