Leasing Life Conference & Awards 2019
Hotel SOFIA Barcelona - in the Unbound Collection by Hyatt &nbsp 28-Nov-2019
The 15th Leasing Life Conference and Awards will bring together a broad cohort of key decisions makers from asset finance, leasing and banks with technology suppliers and law firms to discover best in practice lending strategies, the latest disruptive technology reforming the sector and the innovations offering new opportunities for lenders.
The daytime conference is followed by a gala dinner and awards which celebrates excellence in leasing and asset finance.
Disruption in the leasing market is widespread; in recent years the rising threat of challenger banks, crowd-funding and alternative lending have transformed the industry and caused traditional lenders to revise their services and leasing offerings. Coupled with the growth of the circular economy, servitisation and the rise of AI, IoT and advanced data analytics, 2019 promises to be a defining year for the sector.
We look forward to seeing you there.
About
The leading asset finance event of the year, Leasing Life Conference and Awards, moves to Barcelona in 2019 for its 15th edition.
As banks across Europe wrestle with the challenge of deep digitisation of their businesses, two additional forces are gradually re-shaping leasing and asset finance across the region. The growing importance of responsibility for asset lifecycles, combined with the asset-light, service-led model pioneered by the sharing economy, have the potential to re-define the conventional role and perceptions of leasing.
This year's Leasing Life Conference explores how Europe's leasing industry is responding to the value chain opportunity, the role of technology in this pinnacle transformation, strategy-driven innovation and much more.  Thriving in a digital age has never been more important.
Our conference agenda leverages expertise from across Leasing Life's research and publishing portfolios, developed to polarise the vision of a smarter, safer, more efficient future for the leasing industry.
The event is an opportunity to share ideas, discover strategic trends and network with peers, while accessing insight into exclusive research and case studies delivered by the industry's thought leaders.
Attend
For more information or to book your place at the event please contact:
Carlo Mancini
Tel: +44 (0) 207 832 3584 or
Email:  carlo.mancini@arena-international.com
With focused sessions, practical workshops, exhibitions and an evening gala awards, this event will offer delegates the forum in which to share their experience, challenges and opportunities in asset finance and lending.
EARLY BIRD DATES
(Valid Until Friday 29th March)
Full Day Conference and Awards Dinner
Bring the team 3 for 2 (Only applies to standard rate)
STANDARD RATES
Full Day Conference and Awards Dinner
Bring the team 3 for 2 (Only applies to standard rate)
All rates are subject to VAT where applicable
Who attends?
CEOs, CFOs, CIOs,COOs,
Chief Sales Officers
Chief Innovation Officers
Chief Credit Officers
Managing Directors/Project Directors
Heads/Managers of Capital Markets
Heads of Asset Finance
Heads of Equipment Finance
Heads of Operations
Heads of Commercial Finance and Leasing
Heads of International Strategy
Heads of Financial Services
Heads of Consumer Finance
Heads of Marketing/Sales
Business Development Managers
Heads of Lease & Loan Insurance Services
Company type:
Banks and Financial Institutions
Asset Finance Providers
Law firms
Consultants
Technology providers
Insurance groups
Force Majeure: We reserve the right to cancel the event by reason of Force Majeure, included but not limited to fire, flood, extreme weather conditions, acts of war or violence, malicious damage, explosion, earthquake, strike, civil disturbances, political unrest, riot, labour dispute, power cuts or any other extraneous variable beyond FNP's control.
Testimonials
"A must-attend event for the leasing industry"
Head of Lease & Loan Insurance Services, Great American Lease & Loan Insurance Services

"This year's conference was well attended and provided a great opportunity to meet with old friends as well as make many new acquaintances"
Principal, Invigors Asset Management

"Fruitful time to get different point of view to digitalization in leasing world"
Manager of products and processes, UniCredit leasing CZ, SK
"This event represents a high quality platform to share views and trends within leasing peers. There are not many of them focused on leasing topics"
Manager, UniCredit Leasing CZ, a.s.

"I found the Leasing Life conference very inspirational and a good place to meet people from our industry"
Head of B2B Vendor Finance, OP Financial Group

"A really valuable networking event with top quality speakers from the industry leaders that are covering relevant and interesting topics"
Product Manager Asset Finance, SEB

"Very interesting event to get international overview about future of Leasing and Financing business and related services"
Key Account Manager for Digitalization, UniCredit Leasing CZ a.s.

"Leasing Life conference expanded my view on the European Leasing industry and gave me fresh directions of the leasing solution development in the Baltic markets"
Chairman of Managing Board, Luminor Leasing at Luminor Latvija
"Great opportunity to network, share ideas, learn and potentially meet new partners"
CEO, 3 STEP IT

"Great opportunity to network and learn about latest industry trends"
Chief of Staff, Societe Generale Equipment Finance

"Great event for networking"
Partner, Invigors Ireland

"The Leasing Life Conference & Awards is a great opportunity to get together with asset finance professionals from across Europe via a number of networking opportunities and to engage in discussions about the key issues facing the leasing industry"
Global Marketing Manager, NETSOL Ascent Europe

"Great networking event, opportunity to talk to your peers in the industry"
Commercial Director, Close Brother Asset Finance & Leasing

"Only place where the industry is together – also where we address the complex issues for the future"
Nordic Operation Director, Atea Finance

"Very good event to meet industry peers and update latest developments in the industry"
Global COO, Societe Generale

"Another great event for Leasinglife – the past 3 years have seen the quality of the presentations increase and the value of the networking multiple"
Equipment Finance Chief Commercial Officer, Societe Generale

Judges
Tarun Mistry, Director – T.Mistry & Associates Limited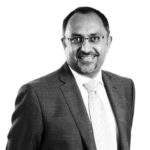 Tarun has focused on the alternative lending sector for 30 years. As a Chartered Accountant he worked in the industry as Finance Director for various lending businesses across the credit spectrum and at various stages of their business cycle.
He was asked to join Grant Thornton in 2003 to establish a specialist advisory practice in this sector. Whilst with this firm he developed this Advisory Practice from a greenfield team to the leading advisor in this sector.
In 2018 he established his own Advisory Practice, TMA, to more directly support the industry deliver value. He has established a team of industry experts covering financial, operational, risk and regulatory compliance, which to date have been involved in numerous projects totaling over £350m of debt and over £150m of equity transactions. TMA's clients include Lenders, Intermediaries, Banks and other Debt Providers and Equity Investors.
Tarun also was a founding director of the Leasing Foundation and is currently a Patron of the Asset Finance Professionals Association. He is also a Freeman of the City of London through the Worshipful Company of Chartered Accountants in England & Wales.
Lindsay Town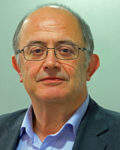 Lindsay is the Chief Executive of IAA-Advisory Limited and has been in the asset finance industry for over 40 years.
He has been directly involved in most product and industry sectors, from high value cross border transactions to auto finance and contract hire. His career to date has spanned several organisations, including Barclays, Lloyds, HBOS and PricewaterhouseCoopers, with his experience ranging from complex transactions to initiating and leading material strategic change. Lindsay also has experience in the funding of the industry through private and public capital markets including M&A. He has worked both in the UK and USA.
Prior to taking early retirement in 2009, Lindsay was responsible for leading a wide portfolio of asset finance businesses at HBOS plc, which consisted at its peak of approximately £18bn of funded assets and over 2,250 colleagues.
Lindsay is a Fellow of the Chartered Bankers Institute.
Patrick Gouin, Executive Director, Invigors Emea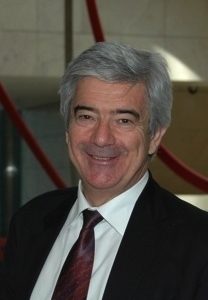 Patrick Gouin is Executive Director at Invigors Emea, part of The Alta Group a global consultancy firm specialized in asset finance. He is also the CEO of Max&Tite International, a Consultancy firm specialized in strategy, international business development, business optimization and change management.
He was previously the Global Head of Strategy & Business Optimization, Member of the Management Committee at Société Générale Equipment Finance (SGEF), a European Leader in Equipment Finance. Before this he was heading SGEF global High Tech Division
Patrick, French, 67, is graduated from the Paris based leading business school ESSEC and owns a master degree in economics. He started his career in a consultancy firm from 1978 to 1985. He then joined the Alcatel Group as an advisor to the office of the Chairman of Alcatel, and General Manager of CGE-Composants a subsidiary of the Group specializing in the distribution of electronic components and computers.
In 1991 he joined Digital Equipment France as Managing Director for the indirect distribution channels. In 1996, he became Head of leasing and remarketing for Digital Equipment Europe and set up the JV Digital Finance with De Lage Landen (DLL) in 1997, then was named Managing Director of DLL European High Tech Division. Between 2003 and 2007, he has been in charge international consultancy projects for leading names of the leasing industry as a partner of The Alta Group.
His career combines wide experiences in the high tech industry, in asset finance and in strategic and business optimization consultancy.
Venue
Hotel SOFIA Barcelona - in the Unbound Collection by Hyatt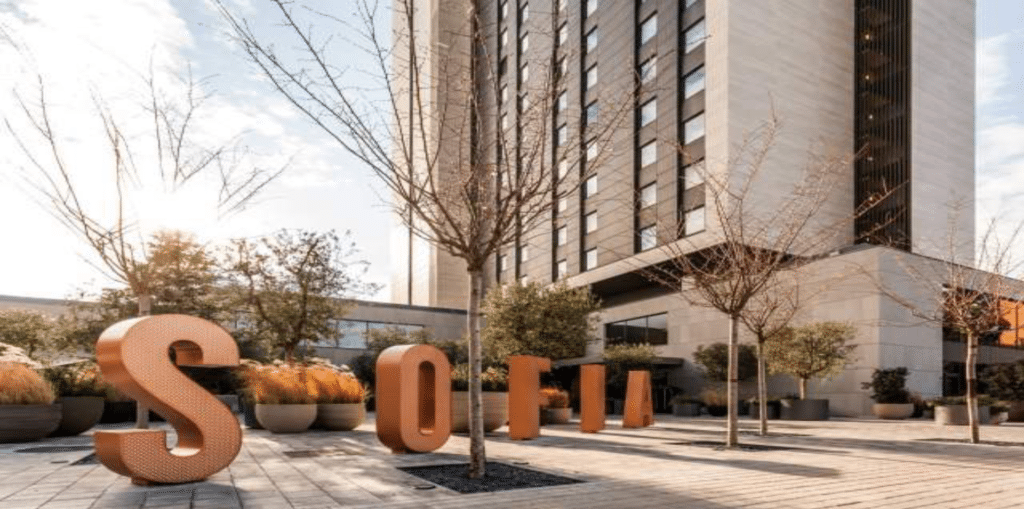 Hotel SOFIA Barcelona – in the Unbound Collection by Hyatt
Plaça de Pius XII, 4, 08028 Barcelona, Spain
Please find below the group code and booking instructions if you wish to reserve your accommodation at the conference venue with the negotiated rate available only for Leasing Life guests: 
Choose HOTEL: Sofia Barcelona and choose the relevant check in / check out dates

Click into the SPECIAL RATES section and scroll down to the CORPORATE OR GROUP CODE option

insert the code G-LL20 and press BOOK NOW – this will activate the group rate
Group rate = €275.00 (single occupancy) / €315.00 (double occupancy) – these rates are per room per night
A city tax of €2.48 inc. VAT per person per night will be applicable to these rates
Breakfast buffet is included 
A credit card will need to be submitted at the time of booking
Please book by: 27.10.2019
Speakers
The speaker line-up for the 15th Leasing Life Conference and Awards 2019 is underway, if you would like to get involved, contact our Conference Producer:
David Jones
Phone: +44 (0)20 7936 6645
Email: david.jones@arena-international.com
The speaker lineup is currently:
Pascal Layan, Deputy Chief Executive Officer, BNP Paribas Leasing Solutions
Carmen Ene, Chief Executive Officer, 3 Step IT
Andrew Denton, Chief Executive Officer, Alfa
Andrew Ingram, Global Head of Product Strategy, Alfa
Bas van Asseldonk, Executive vice President Europe, DLL
Jochen Jehmlich, Chief Executive Officer, Societe Generale Equipment Finance and Head of GEFA Bank
John Rees, Chief Commercial Officer, Societe Generale Equipment Finance
Florence Roussel Pollet, Deputy Chief Commercial Officer and Head of Technology Management, Societe Generale Equipment Finance

Per Dahlqvist, Head of Business Development, Credit Product, Tieto

Senior representative, Cloud Lending, a Q2 Company
David Woodroffe, VP, Product Management Executive, Ambit Asset Finance
Senior representative, Ritchie Bros
Daniel Layne, Chief Executive Officer, Quotevine
Arnaldo Rodriguez, President, CSI Leasing
Patrick Gouin, CEO, Max & Tite International
Awards
ELIGIBLE INSTITUTIONS FOR THE LEASING LIFE CONFERENCE & AWARDS 2019 INCLUDE:
Following on from the success of 2018's event, Leasing Life will again be holding its Awards in 2019 to celebrate the very best in the industry.
This year companies can nominate in 12 categories, full details of which can be found on the next tab or in the downloadable Awards Information Pack below.
Please send all your submissions to events@arena-international.com by deadline 5pm GMT on Tuesday, 22nd October..
Submission rules
Nominees should follow these simple guidelines to ensure that their submission has the best chance of winning:
Submissions can be made either on behalf of your own company or in recognition of a colleague or partner firm.
Maximum of 1,000 words in Word format, no appendices.
Entry must address the award category explicitly, not generic links to web sites, corporate marketing etc.
Submissions should highlight the key differentiator and competitive nature of the project or implementation
It is made explicit the Entrant, Judges and the publication will treat any and all information in strict confidence and any quotes or information to go into the public domain will be pre-cleared by the Entrant.
Submissions made after the publicised cut-off date will be ignored irrespective of their relative merits.
The Editor and Judges reserve the right to make no award for any specific category
The Editor and Judges reserve the right to move a submission to a more appropriate category at their discretion
In submitting for more than one category the submissions must be unique (see 3)
The Editor and Judges' decision is final
Please note: Whilst we recommend you to try to submit against as many of the criteria as possible, we appreciate that for some companies this may not be possible. The more you can respond against the stronger your application will be, but we would like to highlight that submitting against all criteria is not mandatory.
Should you have any questions regarding the awards, please contact Ray Giddings:
E. ray.giddings@arena-international.com 
Good luck in your submissions!
Asset Finance Intermediary
A good intermediary serves its clients and its funder panel, placing deals for the right reasons to serve its customers. The ideal model shows a business that cares about the post transaction aspects and has a strong quality ethic to its business dealings. In the current challenging markets it demonstrates an ability to grow, develop customer offerings that are relevant and has a risk and performance culture that is respected internally as well as externally.
For this award judges will be looking at:
Sustainable year on year business growth (not scale, but progression) measured over 5 years.
Endorsement from the intermediary's key funding panel members, speaking to risk quality, after-sales service and customer care.
Evidence of lender endorsements via example transactions, showing where the deals have gone, favouring real service over simple placement.
Clear demonstration of their ability in developing people
Examples of "added value" and how the intermediary turns transactions and relationships into viable business where others could not.
How the intermediary builds quality and sustainable relationships, with vendors and manufacturers, or on a regional focus.
Asset Finance Legal Provider  
The stand-out firms are those that lead thinking, add value back to the industry and challenge the status quo while offering an exemplary service on top of their legal knowledge.  Asset finance must be a core discipline and demand a real focus from the firm.
Judges will consider:
Team focus – is it a specialised asset finance legal team? Can it clearly bring in other disciplines where needed?
People development – does the legal provider demonstrate a development culture and do they bring on (and attract) strong new talent.
Thought Development – is the firm proactive in challenging and informing the industry.
The intermediary's client satisfaction and market reputation.
Growth of profile and capability; has the firm built on its successes and made inroads into developing its service reach and client capability.
SME Champion – European
This award recognises European asset finance lenders that that directly engage in supporting the SME market, beyond volume picked up via wholesale/intermediary type operations.
Judges will consider:
Demonstrable interest in the SME markets, beyond the provision of finance
Clear endorsement from clients
Consistent growth and commitment to the SME market
Examples of demonstrating creativity and addressing SME market demands in imaginative ways
SME Champion – UK – Bank Lessor
This award recognises UK asset finance lenders that that directly engage in supporting the SME market, beyond volume picked up via wholesale/intermediary type operations.
Judges will consider:
Demonstrable interest in the SME markets, beyond the provision of finance
Clear endorsement from clients
Consistent growth and commitment to the SME market
Examples of demonstrating creativity and addressing SME market demands in imaginative ways
SME Champion – UK – Independent or Privately Owned
This award recognises UK asset finance lenders that that directly engage in supporting the SME market, beyond volume picked up via wholesale/intermediary type operations.
Judges will consider:
Demonstrable interest in the SME markets, beyond the provision of finance
Clear endorsement from clients
Consistent growth and commitment to the SME market
Examples of demonstrating creativity and addressing SME market demands in imaginative ways
Vendor Finance Provider
This award recognises an asset finance lessor that has worked in conjunction with a manufacturer to provide tailored asset finance at the point of sale. The essence of success is building strong and successful partnerships that add clear value to both sides: this is not just about the provision of funding but also about creating a strong service and partnership business culture that withstands the ebbs and flows of the external environment.
Judges will consider:
Range and longevity of working partnerships
Endorsement from vendor partners
Evidence of developing more than "just financing"
Growth over time and the depth of their commitment to the business sector.
European Lessor
To qualify for this award, nominees must have businesses across at least two of Europe's major five economies, and write at least €500m worth of new business annually. The European lessor of the year should be able to explain how it is driving change in the industry with market initiatives, product design, or value-add services.
Judges will consider:
Business being written in multiple jurisdictions within the EU
Strong brand market presence in multiple jurisdictions
Evidencing should include deal volumes, with some 'marquee' deal example, with a few lines explaining size and complexity.
Demonstrating how the lessor is driving change in the industry with market initiatives, product design, or value-added services
Captive Lessor
This award is open to nominations for the captive finance houses of any commercial asset or vehicle producer. This award recognises real focus on the captive's efforts in supporting the parent and developing solutions that are relevant.  Support through all parts of the economic cycle is a critical feature and the lessor should be able to demonstrate how they use their skills to improve the products and services to assist sales and create additional value.
Judges will consider:
Degree of finance penetration both in absolute terms and also as a percentage of parent sales
Demonstrating a commitment to support through all stages of the economic cycle and finding creative solutions to challenges (e.g. difficult markets/locations)
Creativity in product design, implementation and in service, both to the parent and also to the customer
Evidence of the strength of the Parent/Lessor relationship showing how they work "hand in glove" to add additional value to the customer and additional value to their group.
Middle Ticket Corporate Lessor
To qualify for this award, lessors must be writing business in the €20m+ ticket size. In this sector, asset knowledge, risk appreciation, skilled structuring and commitment to the sector are all important features.
Judges will consider:
Demonstrable commitment to the middle ticket sector as shown by sustained and growing business volumes over time
Asset or sector specialisation where true expertise has been created
Evidence of creative product or service approaches. This could be shown in how other products or services have been combined into an asset finance product (e.g. export finance, EIB or similar funding programmes etc.)
Commitment to the middle ticket sector that spans geographic boundaries
Commitment to developing the skills and capability to grow the middle ticket asset finance product
Digital Innovation
This award is meant to recognise a policy, product or leasing related site or application that pushes the envelope on how commercial lessors relate to their customers. Not designed simply for 'e-signatures' or a back-room platform change, this award must impress the judges with its technological expertise and its novelty.
Judges will consider:
The judges must understand, through a convincing narrative, about the genesis of the product or site, and about how it is new or differentiates itself from previous digital innovations.
Evidence must be provided on how the innovation improves the customer experience, or allows an improvement on costs, speed of transaction or response and communication.
Evidence of commercial advantage through the innovation is encouraged.
Potential developments as well as implemented innovations qualify; eg regarding data quality, the use of block chain/distributed ledger technology in the areas of document and asset verification could qualify, as much as a client facing site or direct platform innovation, or an efficiency in the speed of service.
Sustainability
This award is designed to recognise non-CSR based, external sustainability initiatives on the leasing products or services that the lessor might offer. The award is not designed to recognise a handful of one off transactions, but a clearly demonstrated business commitment to the principles of sustainability.
Judges will consider:
Evidence of leasing products or services that are designed with the environment in mind
Can entail deals for environmentally friendly assets such as wind farms or solar panels.
Leasing products that entail lifecycle management, recycling or green products.
Products that promote clean fuels or electric/rechargeable technology
Metrics are required on size, volume, or complexity of deals to get a picture of their quality and exceptional status.
Young Professional of the Year
The young professional of the year category will recognise someone under 40 years of age who in 2017 has demonstrated the depth of their talent and the breadth of their expertise in the leasing and asset finance industry. The winner does not need to have risen to a senior position, but will be someone who peers agree has had a positive impact on the leasing community, influencing not just the success of their company but also the wider industry, and is judged by the Leasing Life editorial team.
The following awards are presented to individuals and as such these will be awarded by the judging panel without prior nomination.
Industry Ambassador of the Year
This award will be given to an individual who is considered to have done more than any other to promote, develop and enhance the reputation, economic role and social status of the leasing industry in 2019.
Lifetime Achievement
This prestigious award goes to an individual who has helped to build and to shape the international leasing industry during the course of their career. Their contribution will have driven new developments across the industry. They will have successfully steered companies and mentored colleagues through challenges, and taken strategic leadership within their organization and the leasing community as a whole. They will be a top influencer among their leasing peers, and with the wider business community. The Lifetime Achievement award recognizes talent, tenacity, experience and commitment.
The list of winners of the 2018 Leasing Life Awards:
Asset Finance Intermediary 2018 – First Asset Finance
Asset Finance Legal Provider 2018 – Stephenson Harwood
SME Champion – Bank Lessor 2018 – Metro Bank
SME Champion – Independent or Privately Owned 2018 – 1pm
Vendor Finance Provider 2018 – DLL
European Lessor 2018 – Societe Generale Equipment Finance
Middle Ticket Corporate Lessor 2018 – ABN AMRO Lease
Digital Innovation 2018 – BNP Paribas Leasing Solutions
Sustainability 2018 – 3 Step IT
Young Professional of the Year 2018 – Mike Green (White Oak UK)
Industry Ambassador of the Year 2018:  John Rees (Societe Generale Equipment Finance)
Lifetime Achievement:  Cormac Costelloe (Dell Financial Services)
Agenda
2019's agenda covers an array of hot topics, from the circular economy and digital business models, to emerging asset classes and operational efficiency.  Keep up to date with the hottest asset finance trends, make new connections and get your burning questions answered by industry leaders.
If you would like to get involved please contact our Conference Producer:
David Jones
Phone: +44 (0)20 7936 6645
Email: david.jones@arena-international.com
Download Agenda
Download Presentations
Thank you for attending the conference.
To download the presentations, please enter the password: