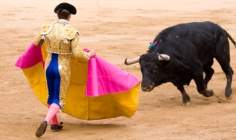 While the Spanish market is not in the dire straits it was a year ago, unemployment and weak domestic investments are still throttling the leasing industry's potential for growth. Jonathan Minter reports
The importance of the Spanish market to the global economy shouldn't be under estimated.
According to the IMF's most recent report, Spain: Continue Reforms to Strengthen Recovery, Create Jobs, "That Spain adjusts smoothly is of critical importance for the euro area, and hence for the global economy. Spain's outward spillovers through financial markets have been systematic for Europe."

Spain's economic crash and struggle to recover is emblematic of the problems the euro area has faced, and even though the country appears to have moved past the worst of it, at least for now, it still faces unemployment rates of around 27% including, perhaps most worryingly, 50% of people under 25.
These economic issues have had an inevitable knock-on effect on the leasing sector, and this has caused a number of international players to consider their future in the Spanish market.
For example Südrenting España, a part of German company Südleasing, pulled out of the market in 2013.
At the time Alejo Lopez, director general at Südrenting España, told Leasing Life the company would continue to give service to the existing contracts with its Spanish contracts. Most of these contracts are due to finish in 2015, but one could potentially run to 2025.
Regardless of these companies maintaining existing contracts, the general move by foreign companies to pull out of Spain has helped those who stayed, some of which have actually been able to increase their business.
Decreased risk appetite
According to Pedro Soto, operations director of De Lage Landen (DLL) in Spain: "Some competitors have decreased their appetite for risk in the market and that's something that has helped us. We have shown we are committed in this country, and that has meant we have been contacted by dealers who want to make an agreement with us."
While the economy and the general volume of leasing crashed between 2010 and 2013, DLL increased leasing volumes in this period. Soto credits this with the health of the mother company which has allowed it to operate with relative freedom in the market, and its mode of operation, which is to support its vendor partners to grow. He adds that, by showing commitment to the Spanish market, DLL has attracted customers wary of other brands that showed less commitment.
DLL isn't alone in remaining in Spain, though, and Soto suggests French companies, such as Sociétié Générale, are big competitors. He adds: "German companies could also be active players when the economic signs improve."
He says economic improvement actually is beginning to happen, however he notes: "When all the capital regulations are more clear about what the capital equity requirements are going to be – once all the pieces of the puzzle are in place – then DLL's competitors will become more active in the future of Spain.
According to the IMF's Spanish financial sector reform report, released in November 2013, this may not be too far off. It notes that capital augmentation measures arising from 2012 bank stress tests have been
completed.
However even the IMF recognises these capital equity requirements are causing some short-term issues: "Earnings will likely remain under pressure. They will be impacted by low business volumes, low margins, and high credit provisions. Some banks may struggle to generate enough profit to maintain current capital levels without further deleveraging."
According to Manuel García Fernández, secretary general of the Asociación Española de Leasing y Renting (AELR), the situation has not been entirely helped by the government. He says: "Both local government and the central government do not capitalise on the characteristics of finance leases or operating leases," and he says the association receives little support from the government.
Worryingly, according to Fernández, the AELR has to spend a lot of its time lobbying the government to "avoid discrimination" because the government often promotes different actions to push companies to promote their new investments.
Though the government may not always push leasing, Soto notes "recently the government introduced some measures to facilitate the restructuring of debts when customers are facing liquidity issues and to avoid losing tax benefits.
Even Fernández acknowledges "they know the quality of leasing; that they are the best products" and adds that the association has spent a lot of time with various managers at various levels of government teaching them about leasing, in order to try and boost investment in Spain.
Investment has proved to be extremely problematic in Spain, as nervous foreign companies pulling capital and credit out
of the market combines with domestic companies looking to shore up their finances first instead of investing to grow.
Domestically, investment ground to a halt in the recession and is yet to recover. According to Fernández, this is causing quite a bit of damage to the leasing market. "Companies are not investing and signing new contracts," he says. "They only think about getting money for liquidity, not for new investments, not to fund new content, new materials or new agreements."
This is something the IMF has noticed. In its Spain survey, the IMF noted that "banks argued that falling SME credit reflects falling demand from healthy firms. They argued they have liquidity and the incentive to lend given high SME lending rates, and that the problem is one of inherent risk of lending to SMEs in the current macroeconomic context."
However the report goes on to note that "survey data indicates banks have tightened lending standards for a given creditworthiness and more firms indicated "access to credit" as their most pressing problem in Spain."
For Soto "the liquidity issue that we had in the market some years ago has made the banking sector very conscious of how banks should grow. Any growth they attain, they also need to increase their equity capital."
According to Fernández, whatever the reason for the low levels of funding, leasing has an important role to play in the economic recovery of Spain. However he also notes that an AELR survey in 2007 found just 30% of investments made by SMEs were financed through leasing, a number which has remained roughly consistent since.
He says the penetration of leasing is below the rest of Western Europe, and notes that one of the AELR's long-term goals is to improve the number of investments funded by leasing to 50%.
In order to achieve this, or at least to improve the penetration rate of leasing, the association is working on improving its communications. It will soon begin working with a communications agency to disseminate its knowledge to SMEs to improve their knowledge of leasing products. It also plans to increase the number of press releases it publishes.
Fernández says selling leasing operations can be quite complicated, and therefore companies and customers are sometimes not offered the most appropriate offering, but, instead, the easiest to communicate. In order to improve this, the AELR is working with its partners to improve the training of relevant vendors, so they can better explain operating and financial leases.
In a similar vein, the AELR is working with business schools to train the next
generation about the operation of financial and operating leases before they even start working.
Despite this, Fernández says there is a good level of general understanding of the leasing product, and he points out that in the 2007 AELR study, while the percentage of investments financed by leasing was around 30%, leasing came out as the most popular option for SMEs to fund their operations.
Encouragingly, the level of knowledge appears to be national, and not confined to certain regions. According to Fernández, Catalonia, Madrid, the Basque Country and Valencia are regions with the highest volume of business and therefore have the most operations, but the level of knowledge is more or less the same across the country."
For Soto, the differences are based on industry rather than geography. One example he gives is the agriculture industry, where it's more normal to request finance through loans rather than leasing due to the subsidies available for farmers and businesses owning their own equipment.
DLL's biggest business sectors in Spain, aside from real estate, are industrial assets, transport, office equipment and mobility.
According to Fernández, the automotive industry is the biggest sector, and last year 37-38% of all new contracts were in the automotive sector, including passenger cars and commercial vehicles. He added that tourism and green energy were also important, with government policies and subsidies encouraging the latter.
Looking ahead
While Spain is clearly not out of the woods just yet, there's a general feeling that the situation is not as bad as it was 12 months ago.
Fernández points out that "last year we ended with a slight drop in business – a little less than 1% – and in the first months of the year we have obtained some increases. Spanish debt ratings are improving, export figures for last year were good and bank lending is growing and is more accessible to firms.
Soto echoes these sentiments, noting "the export sector is growing. If the European environment is going to grow in GDP, this will help Spanish industries through export."
If exports do begin to pick up in 2014, this means firms will need to invest to update their equipment to improve efficiency. As noted earlier, many companies have not invested in equipment in the past years, instead funnelling funds into liquidity.
According to Soto, any growth the Spanish market achieves in 2014 will have come from exports as he notes "we are not seeing domestic demand growing, but it is not falling as much as it was."
The elephant in the room in any discussion of economic recovery, though, is Spain's high unemployment rate.
In its Spanish report, the IMF said Spain is only "halfway along its needed consolidation," and notes that despite a stabilising economy, external and fiscal imbalances correcting rapidly, and sovereign borrowing costs decreasing, unemployment has reached 27%.
It goes on to say any growth will gradually pick up in the medium term "and with limited gains in employment". According to Fernández, unemployment is the biggest problem in the county, and he says "it is completely dependent on funding for business growth".
"We have to create jobs for 15% of the people – this is very important and we should do it in two or three years. I suspect it will take about five years."
Soto also refuses to be optimistic about the Spanish economy as long as the unemployment rate sits at around 27%, though he does point out "there are other aspects that will help the economy recover that will, in the medium term, help with the unemployment rate".
Overall, Soto concludes "confidence is key" in helping Spain recover. To this he adds that improving innovation, companies entering new markets beyond domestic borders, increasing exports, and the government working to improve Spanish country key performance indicators, will all help both improve the Spanish economic situation and increase confidence.
Fernández also says the country's companies and population are in dire need of a confidence boost. "Until Spain increases in confidence, companies are not going to increase investment. Spain needs to find a new optimism.
"We can be on the verge of a recovery, and companies in leasing and renting will always support companies to assist them in all new investments projects," he concludes.