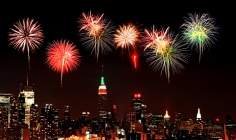 The outlook for US leasing looks much brighter than in recent years as new business volumes rise to pre-recession levels, and cautiously optimistic predictions from industry leaders. Paul Golden reports
Despite concerns over proposed changes to lease accounting rules, leasing activity in the US has started to respond positively to
indications of future budget stability, with the energy and transport sectors leading the way.
It has become commonplace to use the global financial crisis as a marker when discussing the health of an industry. Politicians in particular constantly refer to how current levels of employment or economic output compare to pre-2008 levels.

On that basis, the observation of William Sutton, president and chief executive of the US Equipment Leasing and Finance Association (ELFA), that the industry in his country has returned to pre-recession levels of new business volume is a welcome development.
According to ELFA's October monthly leasing and finance index, year-to-date cumulative new business volume increased 5% compared to 2012 and credit quality was as high as it has been since the Association began the index more than a decade ago.
Over the past 12 months, the energy sector has seen significant expansion in both conventional and alternative energy investment.
According to the Equipment Leasing & Finance Foundation's 2014 Equipment Leasing & Finance US Economic Outlook, other trends in equipment investment include:
Agriculture equipment investment is expected to remain weak on a quarter-to-quarter basis and is projected to decline by 4% in 2014;
Computer and software investment is expected to continue growing at the current below-average rate – annual growth should be in the 2-4% range during the final quarter of 2013;
As expected, construction equipment investment declined in the third quarter of 2013, falling 2.8% year-on-year. After reaching record levels of investment in 2013, this vertical is expected to decline by 5-10% in 2014
Industrial equipment investment accelerated to 5% annual growth in Q3 2013 and is expected to maintain a steady growth trend going forward, while employment, new orders and earnings data point to a positive 2014;
Medical equipment investment grew in Q3 but the sector's leading indicators suggest little-to-no-growth going forward;
Transportation equipment investment saw modest growth in the third quarter and improving indicators point to stronger momentum over the next 6 to12 months;
When asked what ELFA is doing to encourage growth in leasing activity in the US (a market that's expected to be worth $827bn (€602bn) this year according to ELFA research), Sutton suggests a more appropriate question would be to ask what it's not doing.
"As the leading voice for the industry, ELFA communicates the value of equipment finance to external audiences, including the news media, policy-makers, the industry customer base and the broader public," Sutton says.
"Key activities include publishing bylined articles on the benefits of equipment finance in end-user publications and providing relevant information to vertical markets to increase awareness of the benefits and scope of equipment finance in these markets."
The Association has expanded its activities in this area by launching an equipment finance advantage end-user website and it recently released a trio of new resources on the site to help businesses take advantage of the benefits of equipment finance.
These multimedia resources highlight how companies of all types and sizes can use leasing and financing to their strategic advantage to acquire the equipment they need to operate and grow.
"Not only do we reach out to our external audience to encourage equipment finance activity, we also support industry members through business and professional development, advocacy and industry research," says Sutton.
"ELFA provides multiple opportunities for the equipment leasing and finance community to network and learn via a variety of channels, including conferences and workshops and web-based programmes. We are also the premier source for market data, benchmarking and analyses concerning the equipment finance sector."
Accounting for challenges
Sutton's members appear to be optimistic about the prospects for their market in 2014. According to the economic outlook report, the US economy is expected to grow by only 3% next year, but that would be the fastest pace of growth since 2008-09.
"A rising interest rate environment should induce companies to lock-in lower fixed rates and that bodes well for the equipment finance business," Sutton says.
However, he also recognises considerable challenges persist and points to the second lease Exposure Draft issued by the accounting standard boards in May.
"The Exposure Draft generated more than 625 comment letters and an analysis of these letters reveals substantial opposition to the proposal," says Sutton.
"The FASB and the International Accounting Standards Board will continue redeliberations into 2014 and given the high volume of negative comments on the proposal it's likely there will be subsequent meetings to address the concerns raised. As a result, the project may be delayed again, with 2018 the new transition date."
In addition, Sutton accepts that there still seems to be pent up demand in many sectors.
"We haven't seen long-term breakout growth and expansion in the market," he says. "The replacement cycle continues to account for much of the volume. External factors such as government gridlock, the eurozone recession, the price of oil and the cooling of a hot Chinese economy have all combined to impede growth."
Nonetheless, he remains positive about future industry prospects: "ELFA forecasts that more dependable economic growth should help to generate stronger overall investment in equipment and software. The report predicts investment in equipment and software will grow 3.1% in 2014 as economic conditions solidify and business confidence continues to recover." In 2014, businesses will be making financing decisions in a dynamic environment, Sutton continues.
"While the threat remains that policy uncertainty could negatively impact the US economy and capital investment, potential stability in the federal budgeting process and an increase in GDP growth should drive up demand for equipment finance."
Heated competition
Richard Doherty, head of PNC Equipment Finance speaks of a small increase in leasing activity and a much more pronounced increase in both the number of companies competing for lease business and the ferocity of that competition during 2013.
"Companies find lease assets attractive because they are fully funded and there may be other portfolios in their institutions that they cannot generate revenue from," he says.
"However, terms, conditions and pricing have become more aggressive since 2012 and even the early part of this year."
This has been driven by both established players and newer market entrants, he continues.
"For example, other institutions are holding more paper for their own accounts and bidding more aggressively, although there is still a gap in the commercial finance segment on account of there being fewer players in this part of the market."
According to Doherty, most observers would agree that the banks are playing a greater role in the lease industry.
"Captives' primary focus is to facilitate the sale of equipment, in some cases offering finance to clients that would not necessarily fit a bank's credit profile. Meanwhile, independents are becoming increasingly specialised."
He accepts that the Government has been more concerned about tackling the budget crisis than implementing measures to boost leasing activity, while acknowledging that the special 'bonus depreciation' allowance (which allows a business to make an additional deduction of 50% of the cost of qualifying property in 2012 and 2013) has given the industry a boost. Tax incentives for alternative energy companies have been equally positively received.
Doherty also observes that many US businesses continue to hold off on capital investment because of uncertainty around the impact of new health care legislation. But despite this uncertain climate, he's confident at least some companies will have to upgrade their equipment next year.
Overall, the industry is doing very well – new business volume is healthy and portfolio quality metrics remain strong. That is the view of Paul Frisch, president of US Bank Equipment Finance – direct markets, although he also warns that many new competitors are launching equipment finance businesses or entering new markets, leading to margin compression and fuelling excess liquidity.
Société Générale Equipment Finance USA chief executive Pascal Bouillon highlights two key trends from 2013.
"Some players have aggressively 'poached' talent from their competitors and more generally the leasing job market has been pretty active.
"In addition, in order to gain size and market share, there has been significant downward pressure on margins, as if everybody had forgotten that risks still exist," he says.
He also refers to a changing mix of bank-owned, independent and manufacturer-owned lessors.
"A decade ago the breakdown of the market was roughly 30% captives, 30% independent and 40% bank-owned. Clearly, many small independent players experienced major refinancing difficulties during the global financial crisis and either disappeared or sold themselves to banks because last year the breakdown was 56% bank-owned, 32% captives and 13% independent."
According to Bouillon, there has been an increase in investments by SMEs in recent months in anticipation of the non-renewal of Section 179 (accelerated depreciation of investments), which was increased to $500,000 (€363,000) at the beginning of 2013.
He is upbeat about market prospects for the next 12 months. "Assuming there is a solution to the current budget discussions, economic growth will be driven by a number of positive factors – specifically, a strong housing market recovery, falling natural gas prices, robust auto sales, record high household wealth, steadily improving credit availability and improving employment."
Bouillon acknowledges that these positive trends are counter-balanced by high oil prices, slow international growth, moderating fiscal consolidation and the continued threat of policy uncertainty. But he's confident that more dependable economic growth will help to generate stronger overall investment in equipment and software.
Innovation push
According to Nick Small, managing director CIT Vendor Finance US, greater innovation is required in the technology space. "The equipment leasing and finance market needs to change to adapt to market needs such as the evolution of managed services, cloud products and supporting services," Small says.
He says there's increased urgency among manufacturers and lessors to broaden their offering to include larger solutions. "The merging of the copier/printing market with the IT market is becoming a reality, driven by flat to declining hardware sales among copier manufacturers. In many cases we're seeing increased use of usage-based sales structures, managed services and larger, total solutions."
As economies prove they are growing at sustainable rates and there is certainty around regulatory policy, companies are expected to invest in equipment, software and services," Small continues. "From a new business standpoint, we see similar performance among all vendors. In terms of portfolio performance, certain sectors like construction have lagged in recent years, but are gradually gaining strength. The finance industry should remain highly competitive in 2014 as it attracted many new bank and non-bank entrants during the economic crisis."
Thomas Moosey, leasing products manager GE Capital – Americas refers to reasonably healthy demand for capex equipment, solid credit performance and slowly improving macro-economic trends during the year.
He says the most significant developments in the market over the past 12 months have been improving lessee credit profiles; increasing replacement of equipment, mostly driven by technology obsolescence; improving lessor credit fundamentals (losses, receivables ageing, credit approval rates); and low interest-yields, benefiting lessors and spurring intense competition.
"Federal stimulus programmes – most notably the QE2 programme through which the US Federal Reserve has been buying back about $85bn (€61.8bn) of treasury and mortgage-backed securities a month to reduce borrowing costs and encourage investment spending – have had, and are expected to continue to have, a positive effect on equipment leasing in the US as a result of improving the overall economy."
A key indicator for the equipment lease market is equipment capex – the amount businesses are spending on equipment such as construction equipment, trucks, machine tools and information technology, Moosey concludes. "In 2013, equipment capex grew in the 3% range, which is relatively low in comparison to 2010 (15.9%), 2011 (12.7%) and 2012 (7.6%)," he says.
"Assuming the US economy continues to improve, business confidence will also improve and equipment capex spending will increase. An equipment capex growth rate in the 7% range seems a reasonable projection at this point. Assuming this rate shows solid improvement, the growth of equipment leasing volume will follow suit."