News
1pm to acquire Academy Leasing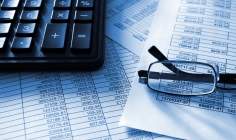 AIM-listed UK finance provider 1pm has bought Academy Leasing, in a deal worth up to £12m in cash and shares.
Academy Leasing currently undertakes both own book – amounted £16m as at 31 March 2015- and brokered-on business, while 1pm writes all its business on its own book.
1pm said the acquisition would allow Academy to write more of its own business from its own funds, while raising 1pm's presence in the UK funding market by providing access to a new pool of customers, including Academy's vehicle leasing business. The move will allow both companies to negotiate reduced borrowing rates for customers from lenders.

The owners of Academy, Mike Nolan and Hazel Jacques, will stay with the enlarged business and will join the board of directors. Nolan will become 1pm's chief strategic officer and managing director of Academy and Hazel Jacques chief marketing officer.
"The Directors are of the opinion that the acquisition will be significantly earnings accretive," wrote 1pm.
In its audited results for the year ended 31 March 2015, MHH recorded revenues of £5,142,831, and profit before tax, amortisation and directors' dividends of £1,870,795.
Loading ...
1pm chairman, Ian Smith said: "The acquisition of MHH substantially increases the size of our business and significantly expands both our customer base and our portfolio of products and services. It presents considerable potential for growth and further product development. The MHH management team bring with them many years of valuable industry experience and we look forward to working together to further enhance shareholder value."
Mike Nolan, managing director of Academy Leasing said: "The acquisition by 1pm plc will help to bolster continued growth into the future. Academy Leasing will continue to trade under its own name and we are committed to further strengthening its brand as part of the Enlarged Group. It's good news for the whole team."
In order to meet the cash consideration and to provide additional loan book lending for the enlarged group, 1pm aims to raise a total of up to £7.263 million through new ordinary shares.