News
ABFA appoints chief executive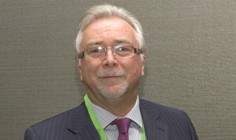 Jeff Longhurst, former chairman of The Asset Based Finance Association (ABFA) has been appointed as its chief executive.
Having served as chairman from 2006 to 2007, Longhurst returns to the ABFA from his post of invoice discounter at invoice finance provider Gener8 Finance. Prior to this role, he held the position of managing director at Credit Agricole Commercial Finance, where he was credited with increasing pre-tax profits by 400%, doubling the value of funds provided to clients to over £250m.
Longhurst also founded Independent Growth Finance (IGF), a commercial finance provider, in 1997 and has held several positions within Lloyds Banking Group.

He will take the place of previous chief executive Kate Sharp, who served the ABFA "with distinction" for over a decade, according to the association.
Longhurst said he was "delighted" to return to the ABFA in an executive role, and added: "This an exciting time in its development, with levels of asset based finance reaching all-time highs. This is a particularly pivotal time for our industry as we come of age as a standard part of the commercial finance toolkit, and I'm thrilled to be a part of that."
His objective within the role will be to continue to raise the profile of the industry and the ABFA's members.
"Use of asset based finance has grown by 29 per cent since 2009/10, and our members are now providing an average of £17.5 billion of working capital to businesses at any one time," he added, "This is good news for SMEs in the UK and we will see that growth continuing."