News
ABN AMRO Lease appoints UK head of sales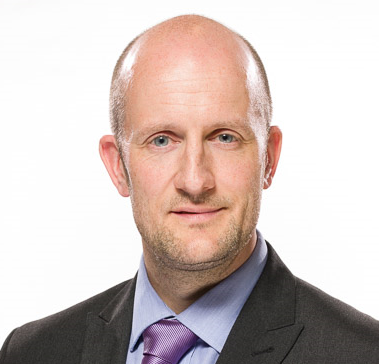 An appointment has been made to the position of head of sales for ABN AMRO Lease UK.
Gareth Stockton will lead the sales team as they continue to support their introducers and clients by providing multi-local funding solutions across the UK. He takes on the role from Simon Lefevre, recently appointed as managing director of ABN AMRO Asset Based Finance.
Stockton has over 20 years experience in client facing roles within the finance industry. He joined ABN AMRO Lease UK in 2014, working as a relationship director. Prior to that, he held various sales and relationship management roles for Lombard and Bank of Scotland.

Simon Lefevre, managing director for ABN AMRO Asset Based Finance said: "We are pleased to announce Gareth's new role. Gareth has been an invaluable member of the team and we are confident that his experience and knowledge of asset based lending will continue to benefit the business as we deliver on our international growth strategy."
ABN AMRO Lease UK said it had seen significant growth since opening the branch in 2014, with its portfolio more than tripling in size.
Stockton said: "I am excited to be taking on this new role. Our attractive market proposition, a dedicated and experienced team and the continued support of our introducers and clients has led to significant growth in the UK business and I look forward to the next stages of our journey."
Loading ...
ABN AMRO is a Dutch bank for retail, corporate and private banking clients. Headquartered in Amsterdam, ABN AMRO employs over 19,000 people worldwide. The UK branch was opened in 2014.
ABN AMRO was featured in this month's Leasing Life country feature on the Netherlands. Saskia van de Scheur, strategy and business consultant at ABN Amro Asset Based Finance, notes that new production volume in the manufacturing and agriculture sectors has grown strongly over the past year, reflecting the favourable economic situation in the Netherlands.