News
ABN Amro Lease launches in UK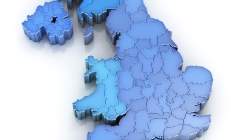 The equipment leasing division of Dutch bank ABN Amro, ABN Amro Leasing, has launched its business in the UK.
Building on its branch presence in Belgium and the Netherlands, the latter currently serving Germany as well, the move is part of a bid to increase the Utrecht-based company's capabilities in North-Western Europe.
The UK branch will be located in London and cater to medium to larger SMEs in the country, specialising in the provision of finance for industrial machinery and transport, as well as equipment destined for sectors including transportation, construction and materials, and industrial plant and equipment.

Heading the new business will be UK managing director George Ashworth, previously head of asset finance at Aldermore Bank and chairman of the asset finance division of the Finance & Leasing Association (FLA).
Speaking to Leasing Life, Ashworth said a positive forecast for growth in the UK, around 3%, played a significant role in the company's decision to expand.
"We believe the market is ripe for ABN Amro Leasing's offering. There is a huge amount of untapped demand for leasing from SMEs in the UK."
According to the company, a combination of existing relationships and direct sales will help provide initial traction for the fledgling UK business, with alternative channels to market being investigated as capacity expands.
Ashworth said ABN Amro bank's 150-year presence in the UK made it "a recognised brand", and added: "the launch of the lease business will bring welcome additional liquidity to bear in the UK SME market.
"With a strong balance sheet, brand and product bandwidth, we look forward to welcoming many UK businesses as our clients in the months and years ahead."
In particular, the company have set their sights on the "mid-cap to larger" SME market, particularly in the initial stages following the launch, but plan to expand their offering to the smaller end of their market gradually.
Frank Stienstra, chief executive officer of ABN Amro Lease, described the launch of the UK operations as "a very exciting development" and "an important step" towards increasing the company's international leasing presence.
Among the biggest challenges facing the company in the extension of its offering, according to Ashworth, is the transition from its Dutch roots to becoming a truly international provider.
At the same time, ABN Amro Leasing has its eyes firmly set on further expansion. Ashworth says Germany is likely to be the next market ABN Amro Leasing will look to for branch expansion, followed by France.
After that, explains Ashworth, "we'll have to wait and see," but if performance continues to allow further development, he confirms the company will continue to look towards new frontiers for expansion.
ABN Amro Leasing holds a portfolio of €3.2bn and currently employs around 200 members of staff across its European operations.