News
Adam Daniels joins Paragon to set up structured funding business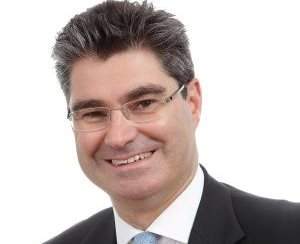 Adam Daniels has left Lloyds Bank where he was managing director, global head of specialist finance and intermediaries, and has joined Paragon Bank as managing director of structured lending.
Daniels wrote on Linked:in that the opportunity arose to set up a new wholesale funding business for Paragon, prompting the move.
He was with Lloyds Bank for over six years, where he managed relationships with the challenger banks and niche lenders, including Paragon.

Daniels has worked in corporate and commercial finance since 1989, beginning as a manager at Hambros Bank, before moving to various senior positions at GE Capital. He then held a series of positions at Lloyds, EY, and RSA before arriving at Lloyds in 2010.
Daniels said: "I am delighted to have joined Paragon Bank to set up a structured funding business.
"I have known Paragon for many years and they have given me a platform to help diversify the bank and build a business in a market that I know well. I look forward to working with colleagues across the group to bring our products to an entirely new client base."
Daniels has also contributed and commented to Leasing Life over the years on market changes, including this commentary in the changes to the UK leasing market in 2015,  and with advice on the Leasing Life event and awards.
In October 2015 Paragon Bank acquired Five Arrows Leasing in a deal worth £117m , then rebranding the business under the Paragon Group's brand.
It announced in January that its asset finance activity hit £55.7m in Q1 2017, up from £17.9m in the same quarter the year before.