News
ALD total fleet increases 6.7% year-on-year to 1.73m vehicles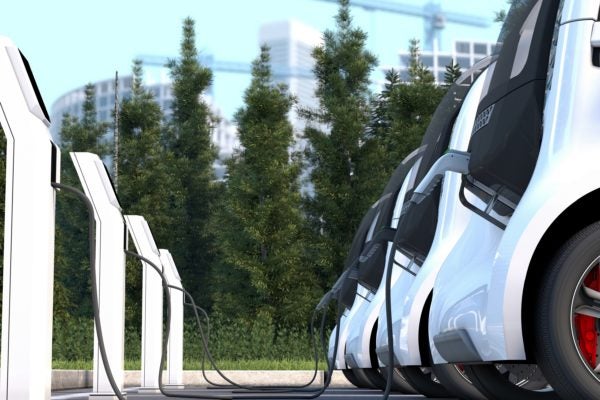 ALD has published its Q3 2019 trading results, revealing a 6.7% year-on-year increase in its total fleet to 1.73m vehicles.
The integration of the Stern Lease fleet explained 0.9% of total fleet growth over this period, with funded fleet growth also performing well. It reached 8% year-on-year, of which 1.1% also came from Stern Lease.
The private lease fleet grew significantly in 2019 at 39%, reaching 145,000 contracts at the end of September 2019, putting ALD on track to reach its 150,000 contracts target with private individuals by the end of the year.

Commenting on the group's results, Mike Masterson, ALD chief executive, said: "In Q3 2019, ALD's fleet grew at a sustained pace in all regions. Fleet growth in the private lease segment remained dynamic, supported by our expanding partnership network and our state-of-the art digital tools. Significant commercial achievements and the launch of several new products further underpinned our operating performance in Q3, supporting margin growth.
He added: "At the same time ALD's operating leverage improved further thanks to our rigorous cost control and a continuous focus on efficiency gains. Overall, our achievements during the first nine months of the year make us confident we will reach the financial guidance we have provided for 2019, which should allow us to increase our dividend per share."
Leasing contract and service margins taken together rose by 4.8% in the first nine months of 2019 against the same period last year. This was achieved despite pressure on margin growth looking at the context of diesel in residual values repricing.
The number of used cars sold in Q3 2019 reached 74,000, compared with 70,000 sold in the same period a year ago.
More than 69% of used cars were sold via electronic platforms, while average stock turnover remained stable over the quarter.
Gross operating income for the first nine months of 2019 came in at €1,028.8m – up 2.4% from €1,005.1m a year earlier.
The reports said: "Given the strong capital generation from its activities, the group targets a pay-out ratio of 40-50% for 2019, a level which allows it to maintain a high rate of growth without significantly impacting its total equity to total assets ratio."