News
Aldermore appoints Baxter head of risk for invoice finance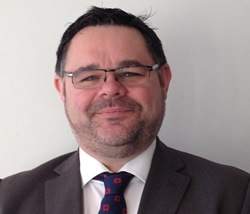 Aldermore Bank has appointed Richard Baxter as head of risk for invoice finance, based in Manchester.
Baxter has over 19 years' experience in invoice finance, and has held a number of positions at Royal Bank of Scotland (RBS), including head of portfolio management. Most recently, Baxter worked as integration director at RBS as part of the transformation change team.
Aldermore recently hired John Wood, another ex-RBS employee, to the newly-created role of chief credit officer.

Baxter said: "I am joining Aldermore at a very exciting time as the bank continues to gain a greater foothold in the small and medium-sized business market.
"I look forward to using my extensive experience to help build the best solutions for SMEs to enable them to grow their business and achieve their ambition."
In this role, Baxter will be responsible for risk management and oversight of Aldermore's invoice finance portfolio. He will report to Clive Gould, chief risk director for asset finance.
Gould said: "We are continuing to grow our invoice finance division as we reach out to more and more SMEs across the UK. We need the best people in the market to help us do this and Richard's knowledge of the industry will add even more strength to the team. He is a welcome addition to the team and I am delighted to have him on board."