News
Aldermore completes specialist finance team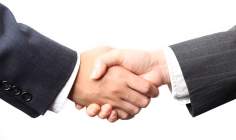 Aldermore Bank has appointed Andrew Dixon as director of specialist finance.
Aldermore has been setting up its specialist finance team since January 2014 and the team, including Dixon, has been recruited from Bibby Financial services.
Dixon had worked at Bibby since 2001, most recently as niche product director. He was also Bibby's executive director in specialist finance between 2004 and 2012.

Commenting on his appointment, Dixon said "I have the privilege of continuing to work with the same strong team of staff who have all moved across to Aldermore. We have worked together for a number of years and each member has proved themselves to be experts in the field. They will add considerable value to Aldermore."
Damon Walford, director of Invoice Finance at Aldermore noted, "as the UK economic recovery continues we are seeing increased demand for our products from a broad range of industries and I'm delighted to be able to expand our invoice finance team to cater for this."