News
Aldermore director to take chief executive position at White Oak UK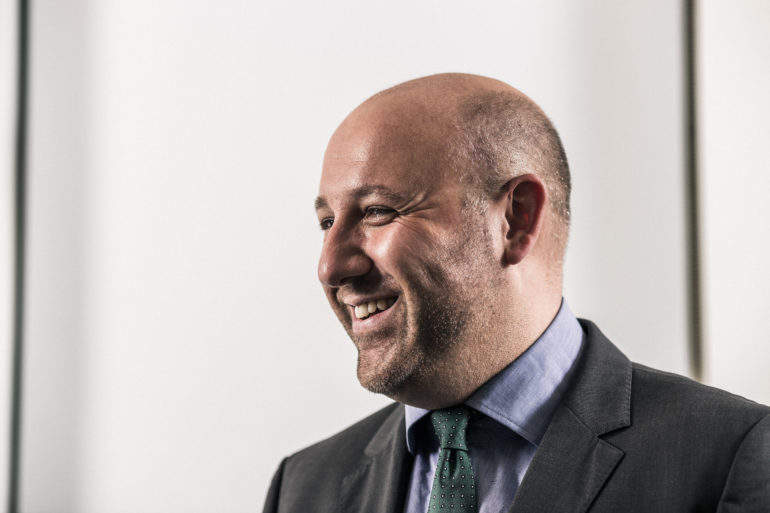 Carl D'Ammassa, Aldermore group managing director for business finance, will leave the bank after five and a half years to become the chief executive officer of White Oak UK later this year, following the retirement of White Oak UK managing director Peter Alderson.
Aldermore said it would begin a process to identify a replacement for D'Ammassa and would make a further announcement in due course.
D'Ammassa joined Aldermore in October 2013 having previously held the position of managing director of Hitachi Capital Business Finance.

Aldermore praised his contribution to its performance, citing his creation of a high-performing team which made a major contribution to the success of Aldermore between 2013 and 2019.
D'Ammassa was also part of the senior management team which successfully steered Aldermore through its acquisition by First Rand Group in 2018.
He has contributed to Leasing Life many times, including a series on the experience of providing finance for SMEs.
Alderson retires
Peter Alderson started working as an account manager at IBM in 1983 before joining Parc (later part of Dresdner Kleinwort) in 1988, with other senior roles at equigroup/CBA, Alleasing and Investec.
He joined the White Oak UK business as managing director in 2012 when it was known as LDF.
Under his leadership, White Oak UK lent over £1bn on its own book and delivered more than £2bn of funding to UK SMEs.
Alderson has been a regular contributor to Leasing Life with insight on providing finance to the UK SME leasing market, leading LDF through its various ownerships from Cabot Square to White Oak UK.
He helped to present and manage the new wave of digital customer-facing products that LDF brought to the market and drove the business from its origins as a broker, to running its own book and then to becoming a fully fledged lender. White Oak UK has grown over that period from a single office, employing 120 people, to employing 240 people over 5 locations
"I want to express my gratitude for the opportunity to work with such a talented team, whose commitment to delivering the best results to businesses and entrepreneurs across the UK has been integral to the firm's success and my own experience over the past seven years," said Alderson.
"It has been a privilege to lead the company through a strong growth period and I know that the firm will continue to succeed under Carl D'Ammassa's leadership," said Alderson.
"Carl's strong track record in leading transformative sales, operational and process improvements across business lending will be invaluable as the firm continues delivering on its mission of helping businesses across the UK reach their goals."
Carl D'Ammassa said: "I have had an amazing time at Aldermore and would like to thank Phillip and all of the team for their support during the past six years. I am proud of everything we've achieved together to support the dreams and ambitions of many great British businesses. I leave a fantastic team in Business Finance, who I am confident will continue to build on our shared successes and I look forward to working with the Aldermore team in a different capacity moving forward."
Phillip Monks, chief executive of Aldermore, said: "I would like to thank Carl for his great contribution to Aldermore, and in helping to develop our successful Business Finance business. We have been on an incredible journey over the past few years, and Carl has played a consistently strong and influential role in our successful growth and evolution as a bank that really understands, and consistently delivers, what our customers need. I wish Carl every success for the future."
Free download worth over $5000
Download our 2018 Technology, Media and Telecoms Predictions Report
Worth up to $5,850
In this report, we look at the 30 big tech themes for 2019, identifying winners and losers for each theme. This report will impact all industries helping:
CEOs/Senior Staff: in all industries understand the disruptive threats to their competitive landscape
Investors: Helps fund managers focus their time on the most interesting investment opportunities in global TM