News
Aldermore extends finance facility with Chariots Express for £300k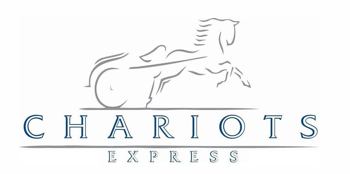 Wakefield-based courier Chariots Express has agreed an increase to an existing finance facility with Aldermore.
Chariots Express was bought by Woods Corporate Services in 2006, and is a 24-hour courier service with a fleet of 15 commercial vehicles.  The business is expecting to use the funding from Aldermore on expansion projects both in the UK and abroad.
Michael Wood, owner of Chariots Express said: "I have now worked with Aldermore for many years and I stay with the Bank because it offers me what I want to offer my customers, and that is the word 'yes'. Aldermore gave me comfort when I was anxious about the business' finances, and it gave me a crutch when I could have stumbled. That is quite something.

"I want to take the next step in our business which involves working on some major contracts with new and existing customers. I feel confident enough to negotiate these contracts because Aldermore is in my corner. Experience tells me that the high street banks generally are not interested in funding this expansion, so I am glad that I have found a partner that is in it for the long term with us."
Catherine McGorrigan, business relationship manager at Aldermore, said: "Chariots Express has an impressive track-record, building up a wealth of experience over the years. We are delighted to support Michael and his team with their expansion plans as the business goes from strength to strength."
Aldermore was established in 2009, and by the end of 2017 its lending to customers stood at £8.6bn. It became part of FirstRand Group, one of South Africa's largest financial services institutions, in March 2018.
In March the British Business Bank (BBB) accredited Aldermore under the Enterprise Finance Guarantee (EFG) scheme, which backs finance-seeking SMEs with a credit guarantee. This was the second lessor to be accredited in the EFG's asset finance variant, next to Hitachi Capital UK, since the EFG's first opened to the asset finance sector in 2016.