News
Alphabet International announces expansion into Norwegian market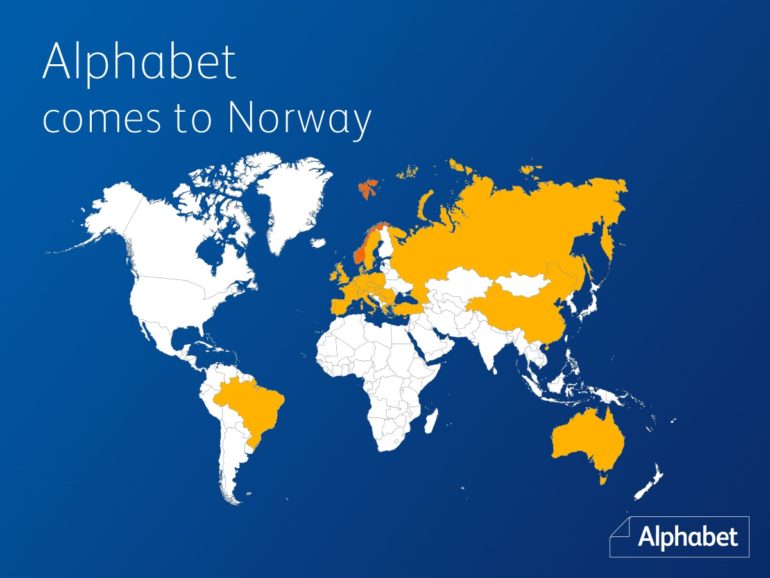 Alphabet International has announced it is entering the Norwegian market, expanding its presence across Scandinavia.
It has partnered with leasing expert Auto Plan and now covers all of Scandinavia.
This partnership also marks a milestone for Alphabet as they now provide mobility solutions in 30 countries worldwide.

Clients now have access to a range of Alphabet compatible products and services available in Norway via Auto Plan.
Depending on the companies specific needs they can opt for a range of useful on-top services such as fuel cards, replacement vehicles, roadside assistance and legal insurance.
Chief commercial officer at Alphabet International Richard Schooling said: "We already offer outstanding mobility solutions to many companies throughout Europe, so closing the gap in the North and being present in all Scandinavian countries truly makes sense for our company and our international customers. We are all excited to see what we can accomplish with Auto Plan."
Chief executive at Auto Plan Tormod Kvam highlighted his excitement for a partnership with Alphabet.
He said: "We are excited to be joining Alphabet's network of partners, in order to provide services to their customers in Norway. We look forward to a fruitful partnership and are eager to join Alphabet, who continue to position themselves as expert in mobility."
Alphabet recently announced its partnership with Unidas in Brazil, entering the South American market.
The partnership allows Alphabet to offer full operational leasing and financial leasing products to organisations and business activities in Brazil.
Richard Schooling, chief commercial officer at Alphabet International said of the partnership: "The partnership with Unidas marks an important milestone for Alphabet. By entering the Brazilian market, we are further expanding our global presence and can extend our full service offering in this growing economy.
He added: "We are looking forward to a successful partnership with Unidas, who have a reputation for excellent customer service and are a leader for business fleet leasing in Brazil."