News
Asset based finance use grows among big business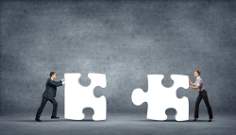 Use of asset based finance among UK businesses with £100m (€124.9m) or more in annual turnover has grown 16% over the past 12 months from £4.4bn to £5.1bn, according to the Asset Based Finance Association (ABFA).
The figure has increased five-fold since its £1bn level a decade ago, a sign that asset based lending is becoming a "mainstream method of funding for large businesses", according to the ABFA.
According to the ABFA, at the end of March 2014 315 big businesses across the UK and Ireland were using asset based finance, up from 277 in March 2013 and 81 in 2004.

This increase has been pointed to by the association as a sign that asset based finance is set to reach the same level of popularity in the UK as it currently enjoys in the US, where it has been considered a mainstream funding option means for years.
Jeff Longhurst, chief executive of the ABFA, said: "We've entered a new era for business funding, where asset based finance is an everyday part of the commercial finance toolkit for businesses of all sizes.
With a lot of UK businesses witnessing opportunities for growth, he added: "More and more of them are now borrowing against their assets to fund that expansion."
"There are general concerns about the availability of finance for businesses and the consequences this could have for the recovery. The asset based finance market in contrast – while it has grown sharply – still has unused capacity, and providers are actively looking to grow their lending books."