News
Bibby FS agrees £1m facility to Tesco and Ocado supplier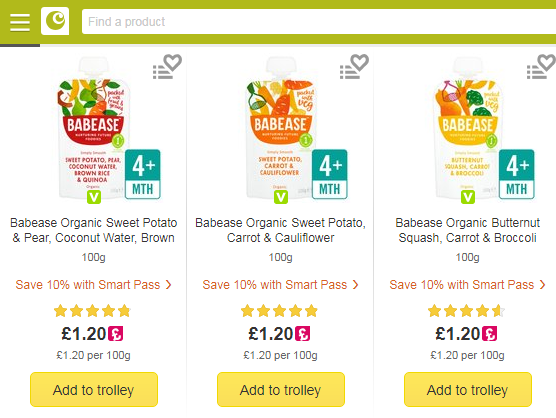 Bibby Financial Services (BFS) has agreed a £1m facility to Babease, a manufacturer of baby food and supplier to a number of high-street and online supermarkets.
The two-year-old, South Wales-based company, which supplies its products to Tesco, Boots, Amazon and Ocado, already had a relationship in place with BFS: in 2016, the funder financed Babease's acquisition of Stockwell-based Brecon Foods.
The company has been investing in new product development, and the £1m funding will be used to finance future order volumes.

Tom Redwood, director and founder of Babease said: "As a business specialising in baby food, it was very important to us to spend time and resources on developing the very best products.
"We needed to seek a funder that would enable us to expand our range and production to meet the demand for our new products on the high street. Their expertise in the food manufacturing sector was comprehensive and they understood our business direction and growth trajectory."
Dan Burton, head of corporate sales for the North at Bibby Financial Services said: "Tom and his team are very passionate about their business and products and have shown a real ability to develop high quality produce that is generating attention from major retailers.
"As a relatively new business aiming to be a high street supplier, we were impressed with the dedication that Babease has shown towards its product strategy. The funding we have provided Babease will enable them to meet demand for a high-quality product."