News
Bibby FS provides £10m asset-based lending facility to packaging business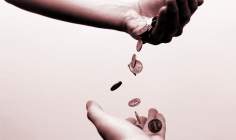 UK business funder Bibby Financial Services (BFS) has agreed a £10m (€11.7m) asset-based lending facility to Gelpack Excelsior, a packaging business.
Bibby's deal with the Hereford-based company is a combination of confidential invoice discounting, asset finance, stock finance and foreign exchange.
Gelpack Excelsior was established in 1988 from the merger of Excelsior Plastics and Gelpack Industrial, with production at the Hereford base dating back to 1962, before the merger.

The business produces products such as films, bags and liners, and other packaging for industries including food and beverage, medical, and furniture manufacturing.
Ben Smith, corporate sales director, BFS, and Jonathan Myerscough, corporate manager, from the BFS corporate team led the refinance transaction. Gelpack Excelsior was advised by KPMG and Harrison Clark Rickerby.
A spokesperson from Gelpack Excelsior said: "We have recently completed a £6m capital expenditure program to enable us to bring new products to market.
"This combined with a significant injection of working capital and integrated foreign exchange facilities, will enable us to invest in the business's growth and serve more customers over the years ahead."
Ben Smith, corporate sales director at BFS, said: "We take a relationship based approach to funding and the key to structuring this deal was developing a deep understanding of Gelpack Excelsior's business model, as well as their future ambitions."