News
Bpifrance to use Cassiopae software for leasing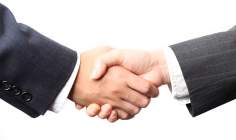 Leasing Life has learned that Bpifrance, a part-state owned French bank, is planning to start using Cassiopae's V4 software in leasing in the near future.
Currently, the bank uses the lending and leasing software to manage over €19m worth of assets, from over 27,000 loan contracts lent since July 2013.
The bank has been implementing the V4 software to it's department in various phases, with the first being in real estate, followed by commercial loans to finance companies working in energy saving areas.

Xavier de Broca, chief information officer at Bpifrance said: "We embarked on the project with the goals of improving the speed and flexibility of our financing options; we wanted to have a single system to fully manage all our financial products."
Now Leasing Life has learned that the Bank is intending on expanding the use of V4 to include it's leasing operations in the future.