News
BVRLA in meeting with TfL over London ultra low emission zone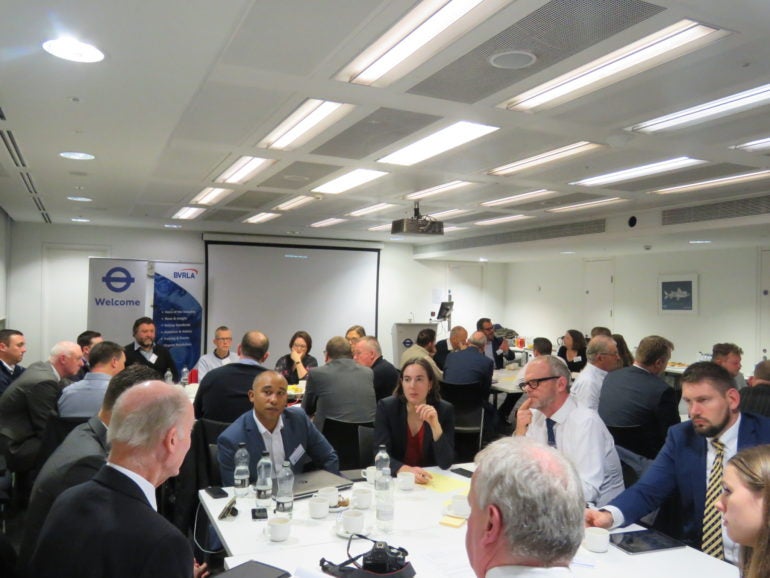 The British Vehicle Rental and Leasing Association (BVRLA) has co-hosted an event with Transport for London (TfL) to explore the impact of the Ultra-Low Emission Zone (ULEZ) on van users and fleet management companies operating in London.
The event included around fifty representatives from government, business, fleet management and used vehicle suppliers. Focus was on increasing awareness among small business van drivers who are most likely to be impacted by the ULEZ when it begins operating in April 2019.
The ULEZ will operate 24 hours per day , seven days per week within the current congestion charge area. The new regulations will charge any vehicle not meeting the following emissions standards:

– Euro 3 for motorcycles, mopeds, motorised tricycles and quadricycles (L category)
– Euro 4 for petrol cars, vans, minibuses and other specialist vehicles
– Euro 6 for diesel cars, vans and minibuses and other specialist vehicles
Loading ...
– Euro VI for lorries, buses and coaches and other specialist heavy vehicles
James Davis, customer strategy and insight director for commercial vehicles at Cox Automotive UK, said: "The biggest challenge for commercial vehicles is the age of vehicles which are on the road right now. Our calculations show that about 80% of vans on the road would not be compliant in an Ultra-Low Emission Zone. It's important for an operator to think about future proofing themselves by buying or changing their ownership model to get themselves into a euro 6 van."
Fleet management companies are already in stages of adopting low-emission and electric vehicles, in part a response to the incoming introduction of ULEZs in cities across the UK and Europe.
Toby Poston, director of communications and external relations at the BVRLA said: "TfL have an enormous task ahead of them to support the hundreds of small businesses who essentially rely on vans but will be caught out by the new Ultra-Low Emission Zone in a few months' time.
"BVRLA members stand ready to help offer affected businesses affordable, compliant alternatives both through the provision of suitable hire, lease and car club van options as well as via their significant contribution to the second-hand market. Our members offer some of the greenest vehicles on the road, with over half of rental vans already being compliant and nearly all car club vans meeting the standards."
James Ingram, principal city planner for TfL, said: "One of the key challenges for us is building awareness amongst Londoners before the introduction of the Ultra-Low Emission Zone (ULEZ) in April 2019. We recognise some of the challenges that small businesses face in order to upgrade their fleet in time. That is why we have joined forces with the BVRLA to give smaller businesses as much support as we can to be ready, not just for the introduction of ULEZ, but for the long-term future as London moves towards becoming a zero-carbon city by 2050."