News
Close Brothers Asset Finance funds £1.1m Cheshire bio-waste plant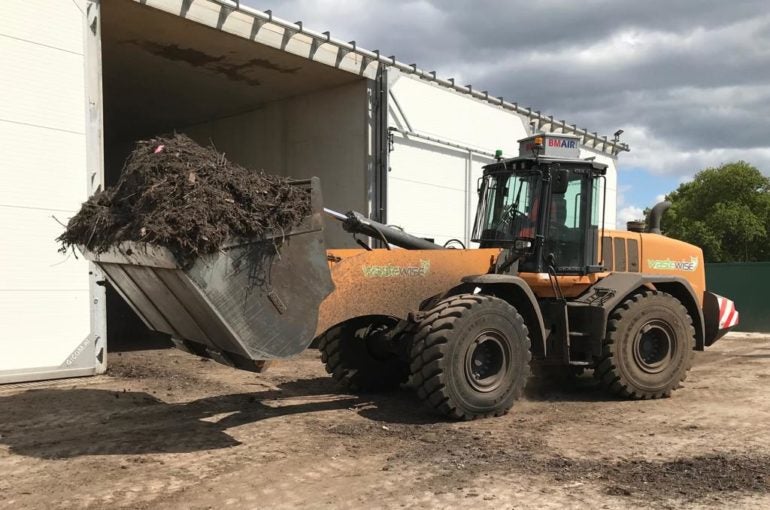 Close Brothers Asset Finance has provided £1.1m in funding for a state-of-the-art facility to treat organic waste on behalf of Cheshire East Council.
Biowise Ltd's new In-Vessel Composting (IVC) plant allows for the annual collection, processing and recycling of up to 75,000 tonnes of residual food and garden waste with over 95% of the waste inputs recycled into high-quality compost. The remaining 5% will be recycled or sent for energy recovery.
The compost produced is BSI PAS 100 certified and is able to be used in horticultural, agricultural and landscaping markets. Biowise is a Hull-based recycling and waste management company.

Close Brothers Asset Finance
Paul Hindle, sales director for Close Brothers Asset Finance's recycling division, said: "We have a great track record with Biowise, having worked with them since 2014 when we funded their first GICOM (composting system manufacturer) IVC, followed in 2016 by an addition to the plant in the form of an aerated floor system (AFS).
"Our close relationship and mutual understanding led us to go the extra mile to support Biowise and resulted in us funding both the IVC and AFS in a five-year deal, with the site completed in February 2020 and handed over to Cheshire East Borough Council."
"The deal was out of the ordinary because it took two years to complete thanks to its complexity and the number of stakeholders involved," said Hindle.
Loading ...
"A typical asset finance deal will normally complete relatively quickly, but it wasn't the case this time. Having now agreed a process, we have a template in place and look forward to assisting Biowise in delivering their next major project," he said.
James Landau, managing director of Biowise, said: "There were a number of key players in this deal, with Close Brothers Asset Finance being one.
"Not only do they understand our market but they bring expertise to the table that extends beyond the funding and, as always, I found working with them straightforward.
"I'm delighted to say the new facility is already processing 45,000 tonnes per annum of organic waste brought in from the Cheshire East area and we are actively seeking additional contracts to fill the spare capacity."
PAS 100, Publically Available Specification for Composted Materials, is a widely recognised standard within the organics recycling sector. It contributes to the concept of the circular economy as the base document for the end of waste criteria for compost, according to Renewable Energy Assurance Limited.