News
Commercial vehicle registrations on the up in May – ACEA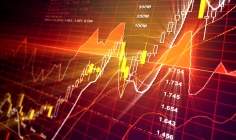 May saw commercial vehicle registrations up by 10.8% year-on-year to a total of 151,484, continuing the upward trend they embarked on nine months ago, according to growth figures released by The European Automobile Manufacturers' Association (ACEA).
Excluding Malta registrations across the EU were up 9.1% between January and May 2014, compared to the same period 2013. Overall, new vehicles in the region totalled 746,678 units.
With the exception of the French market, which shrunk by 0.1%, all major European economies reported double-digit year-on-year growth in May, from 12% in the UK and 13.5% in Italy, to 16.1% and 41.6% in Germany and Spain, respectively.
During the first five months of 2014, the UK and Germany witnessed growth levels of 8% and 8.7% each, while France fell by 0.3%.
Meanwhile, Italy, up 14.6%, and Spain, up 42.9%, both saw their markets grow considerably.

By segment
Demand for new vans (defined as light commercial vehicles up to 3.5 tonnes) increased by 13.8% in the EU, counting 126,456 new registrations. Major markets all witnessed growth, from 3.9% in France to 15.3% in Italy, 17.3% in Germany, 18.4% in the UK and 45.1% in Spain.
Between January and May 2014, 620,951 vans were registered in the EU, a 10.4% increase on previous year values. During the same period, figures remained stable in France (+0.4%), but grew in Germany (7.7%), the UK (13.3%), Italy (16.1%) and Spain (44.7%).
Within the heavy-trucks segment, or vehicles excluding buses and coaches and exceeding 16 tonnes, growth contracted by 0.2% in May, with 17,191 new registrations.
While Italy, the UK and France saw a decrease of 3.5%, 17.6% and 30.2% respectively, Germany and Spain grew by 22.4% and 32.9%.
From the beginning of 2014 through to May, France (-4.8%) and UK fell (-28.1%), contrasting with significant growth in Germany (+19.1%), Italy (+19.8%) and Spain (+41.9%), which in turn supported an overall 7.2% increase in the EU market, where 87,822 total vehicles were registered.
Among commercial vehicles over 3.5 tonnes excluding buses and coaches (trucks), May saw 22,258 units registered, a 3.6% decline.
Italy, the UK and France all saw their markets shrink by 3%, 23.8% and 30.3% respectively, but Germany (13%) and Spain (15.9%) were both on the up.
Between January and May 2014, truck registrations expanded by 2.9% to 112,624 new vehicles. Italy, Germany and Spain all rose by 6%, 11% and 36.8% each, while France and the UK fell by 6.8% and 27.6%, respectively.
Demand for buses and coaches exceeding 3.5 tonnes grew by 12.4% overall in May 2014 compared to the year previous, with a total of 2,770 units, and Spain (+4.8%), Germany (+21.1%) and Italy (+30.8%) all saw their markets expand.
During the first five months of 2014, conversely, Spain and Italy both contracted by 1.9%, but growth in France (1.2%), the UK (4.6%) and Germany (11.1%) led to a 7% overall increase in the region, with 13,103 new buses and coaches registered.