News
Ex-Aldermore ABL head to lead debt advisory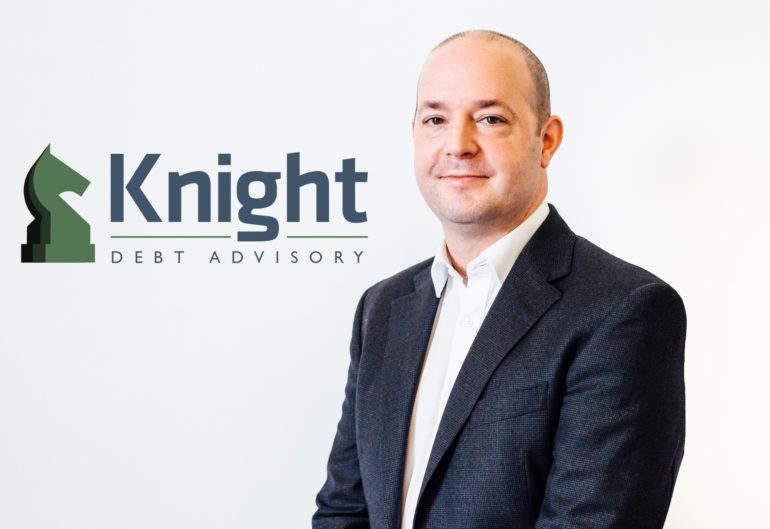 Max Ward, who held various roles in asset-based lending (ABL) across Aldermore, has been appointed to lead Knight Debt Advisory, an offshoot of telecoms, media and technology-focused Knight Corporate Finance.
The advisory firm will focus on debt financing between £5m (€5.5m) and £50m for expansion and M&As, building on Knight's SME customer base.
Ward started his Aldermore career in 2010, coming from ABL analysis and management roles at Barclays and GE Capital.

At Aldermore, he started as head of credit for new business, and subsequently moved on to become head of specialist relations and head of relationship management. Prior to that, he held ABL analyst and manager roles for Barclays and GE Capital.
After leaving Aldermore in 2016, he co-founded challenger bank Beyond Funding, whose offer includes leasing, invoice finance and ABL facilities.
Ward said: "I am proud and excited to be launching Knight Debt Advisory. The market is in a state of flux as legacy players reposition themselves, challengers scale and new entrants deliver new services via established and new models.
"Whilst business owners may not necessarily feel it, the market conditions are quite possibly better than they ever have been for raising money. Making sense of that landscape, however, can be a real challenge for business owners.
"I have experienced partners alongside me to ensure we can deliver first class support to companies up and down the country."
Knight Debt Advisory will operate from offices in London and Warrington in the north-west.