News
Asset Alliance grows footprint with Hanbury Riverside acquisition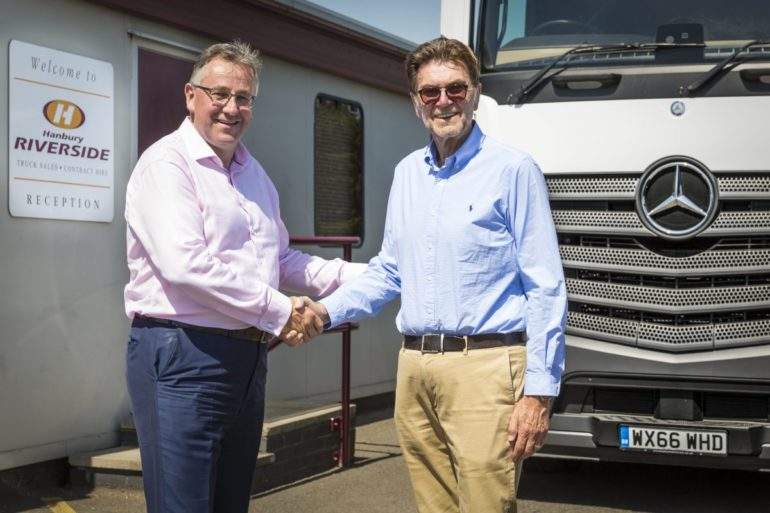 Commercial vehicle leasing group Asset Alliance has expanded its footprint to south-east England with the acquisition of Hanbury Riverside.
The deal, which saw Asset Alliance acquire £17m (€19m) worth of vehicle assets, will give the group a depot in West Thurrock, on the eastern skirts of Greater London. It complements the group's existing bases in Scotland, Wolverhampton in the West Midlands, and Hampshire.
Hanbury Riverside specialises in distribution, financing and leasing of truck tractor units between one and three years old. Its stock included DAF, MAN, Scania, Volvo and Mercedes-Benz vehicles.

Asset Alliance group chief executive Willie Paterson said: "Hanbury Riverside is a hugely successful business built on very high standards and excellent customer service, so it is a perfect fit for the group and gives us a really useful base close to London, the Thames Estuary ports and offering good access to East Anglia.
"We also see huge potential to broaden its products and service offering to include specialist truck sales, new and used trailer sales, rental and fleet management."
The acquisition will also see four of Hanbury Riverside's directors retire, including founder Glyn Davies. Lee Smith, son of co-founder Ron, will continue to serve in the business.
Davies said: "The ageing profile of the shareholders was the only driver in contemplating the sale of the business. Our main objective was the ongoing care and support of our customers, staff and suppliers, all of whom have been very loyal to us.
"In meeting Asset Alliance Group, it was clear the fit could not be better as we share similar values. We leave the business in very good capable hands."
Asset Alliance has been on an acquisition drive since its establishment in 2010. Businesses it brought under its umbrella include truck and trailer retailer ATE, refrigerated commercial vehicle lessor Total Reefer and bus and coach lessor Forest.
In 2017, the group made a £3m investment for the creation of new a division providing traffic management equipment and systems.