Invoice finance drives Close Brothers commercial loans up 9%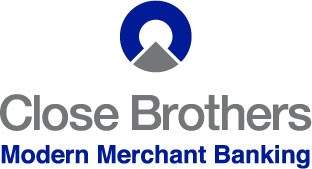 Close Brothers' loan book saw an uptick of 9% year-on-year in its commercial finance division, driven primarily by a 21% rise to £535m in invoice finance lending.
Asset finance, which constitutes the other product class for the division, remained steady at £2bn worth of loans.
The growth was attributed by Close Brothers to growing demand in the Irish market, which accounted for 10% of all loans, and to the acquisition of legal industry lender Novitas Loans in the first half of 2017, which added £38.2m to the loan book.

Operating profits, adjusted by expenses and impairments, rose 4% to 372.6m. Losses on bad loans went down 8%, and amounted to £15.5m.
Net interested margins fell slightly to 8.0% from 8.2%. The reduction in yield was attributed to "ongoing price competition" in the asset finance business, but was offset by lower costs of funds.
The results were below adjusted operating profits for the whole banking business, which rose 9%.
Shares for Close Brothers on the London Stock Exchange fell 7% after the statement's release, and at the time of writing were trading at -5% from yesterday.