News
ALD issues €500m green bond to finance electrified fleet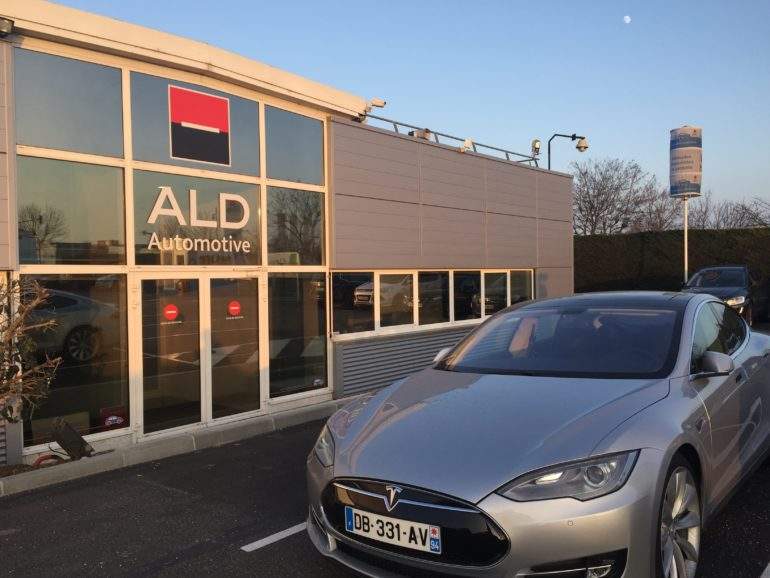 Societe Generale's fleet arm ALD Automotive has issued a €500m (£569m) green bond to finance the acquisition of low-emission vehicles across its European markets.
ALD said low-emission vehicles – electric, hybrid electric and plug-in hybrid – in its fleet currently number 84,000, around 5% of the total. The lessor is eyeing to grow that number to at least 200,000 by 2020.
The green bond will go toward financing a portfolio of just over 14,300 vehicles, composed by 24% of pure electric vehicles and by 76% by hybrid and plug-in hybrids.

The green bond, underwritten by parent Societe Generale's investment banking arm, has been assessed by ALD through a "lifecycle assessment approach", taking into consideration the impact of a vehicle at all stages of its life. ALD was assisted by consultancies Quantis and VigeoEiris.
Stéphane Renie, head of corporate social responsibility at ALD, said: "Aiming at both the green bond and positive impact qualifications was challenging but extremely enlightening. For low emissions vehicles it is of the utmost importance to look beyond tailpipe CO2 emissions and consider the global picture, in terms of life stages and types of emissions."
Sandrine Enguehard, head of impact structuring, as Societe Generale Corporate & Investment Banking, said: "This transaction represents a major milestone for the green bond market development and diversification.
Loading ...
"With the Positive Impact approach, ALD is engaging in robust and holistic impact measurement and is the first to obtain the Climate Bond Initiative certification within the automotive sector."
ALD's green bond follows in the steps of other lessors' initiatives to build up their green credentials and safeguard volumes in the face of local and national administrations' increasingly tough stances on emissions.
LeasePlan has joined a number of global initiatives where participants have committed to zero emissions in the coming decade, and the Dutch lessor has recently started procuring electric light commercial vehicles from Chinese carmaker SAIC.
In the UK, Lex Autolease last month launched a £1m fund to incentivise adoption of pure electric vehicles, contributing £1,000 on the first thousand eligible leased cars.