News
Grenke group profits grow 21% in 2017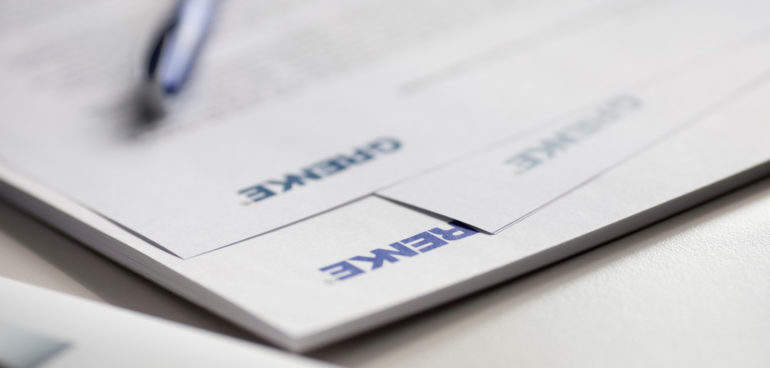 Grenke's consolidated profits grew to €125m (£110.15m) in 2017, up 21% year-on-year.
The result, which exceeded forecasts from six months ago, was driven by higher margins and abated expenses. Interest income from financing rose to €289m, while cost of refinancing and loss rates declined to €42.8m and 1%, respectively.
This pushed net interest income from financing to €217.8m, up 13.2%. Operating income from all activities increased 17.4% to €322.5m.

New business grew across all of the group's segments. The leasing division brought in €1.9m of new business, up 24.1% from 2016. The factoring division reported 442.8m of new revenues, up 24.3%. SME lending operations also reported progress, with €30.7m of new business, up 21.2%.
Net profits for 2018 were forecast to be between €123m and €131m. The forecast took into account the adoption of accounting standard IFRS 9 in January, lowering estimates by around €20m. The company explained that the change did not affect actual profitability of the group, as it merely constituted a change in when impairments are recognised.
The results were the last published under the leadership of Wolfgang Grenke, who will retire at the end of February.
Wolfgang Grenke said: "Our value-based business model has clearly proven itself once again. We continued to increase our profitability and financial strength despite the fiscal year's strong growth by raising our contribution margins, strengthening our equity and achieving excellent net profit growth. We expect similar dynamic business performance in the current 2018 fiscal year."
Antje Leminsky, deputy chair of the board and designated future chairman, said: " We see ourselves as a growth company. In the past 2017 fiscal year, we created more jobs and sustainably intensified our proximity to our customers by opening new locations. We plan to do the same in 2018.
"In addition to our plans to complete various cell divisions in our five most important markets, we will accelerate our market entry with our leasing offers in the Baltic states and in New Zealand. We also intend to gain a foothold in Portugal with our factoring offers."