News
HHF breaks £100m milestones for ABL and invoice discounting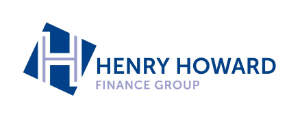 Henry Howard Finance (HHF) has reached the milestone of £100m lent in both its asset-based lending and its invoice discounting operations.
Total asset-based lending in 2017 rose to £104m (€117m), pushed by a 25% expansion in originations across 8,000 client businesses, a third more than the previous year.
Invoice discounting also crossed the £100m threshold, growing from £83m from 2016. Some 90 businesses received invoice discounting facilities.

The group also hailed its expansion into new asset sectors, including healthcare, renewables and robotics.
Group chief executive officer, Mark Crook said: "As one of only three UK finance providers to have secured a British Business Bank Enable Funding line (of £51 million) in 2016, HHF was well positioned to assist companies of all sizes and stages to fund investment into business critical equipment, and to manage cash flow demands in 2017.
"The growth demonstrated across both our asset-based lending and invoice discounting divisions reflects solid management strategies across both marketplaces, while our ability to accelerate lending on our own balance sheet facilitated an increased level of financial support for a record number of companies.
Loading ...
"As outlined above, this approach allowed us to significantly increase our funding capabilities, cementing the final stage in our transition to a fully-fledged lender.
"As we turn to 2018, we have every confidence that HHF will evolve into an even more ambitious independent finance house, with a progressive own book appetite.  In preparation for this new phase, the board will continue to recruit leading industry talent, while investing in our existing operational capabilities.''