News
Lufthansa and CHG Meridian lease cabin components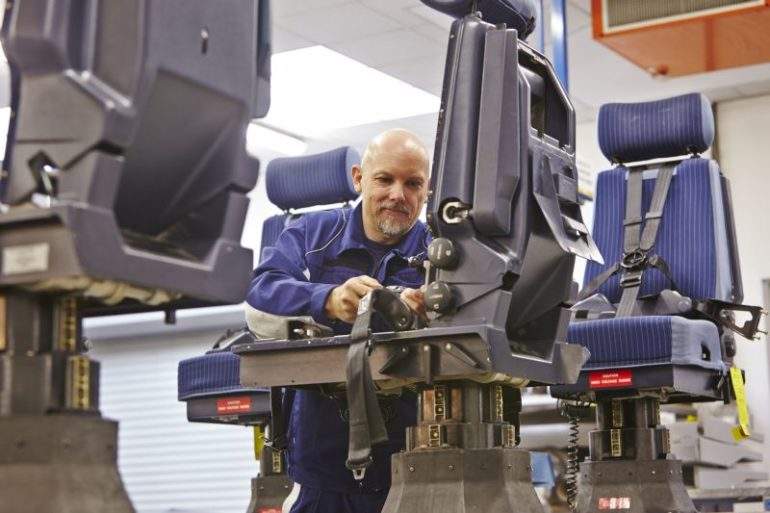 Lufthansa Technik, the maintenance and components division of German airline Lufthansa, has partnered with CHG Meridian to provide leasing of aircraft cabin components.
The product, marketed as "Lease your cabin", will initially be available for aircraft seats, and subsequently expand to all cabin components – including lavatories, partition, galleys and monuments – and airline classes by the end of the year.
Lufthansa Technik will provide the financing and, through partner manufacturer ZIM Flugsitz, the procurement of aircraft seats, as well as handling installation and certification.

Customers will pay a one-off charge, covering the required changes in cabin layout, alongside a monthly charge for the leased seats.
Lufthansa Technik will also offer the option to store the original aircraft's components, allowing aircraft lessees to restore the aircraft to its original state when handed back at the end of the term.
The company has been marketing the lease product as an alternative to the complete overhaul of cabins, as well as a way for airlines to increase revenues and reduce costs, by fitting a higher number of lighter-weight seats in aircrafts.
Georg Stoffelen, head of product cabin modification at Lufthansa Technik, said: "The purchase of a complete aircraft cabin would be a major financial burden, especially for operators of aircraft that are leased for a relatively short period of time.
"At the same time, our new concept also offers a simple solution for airlines that merely want to modernize their cabin layouts at shorter intervals."