News
Metro Bank appoints heads of inward investment and cash management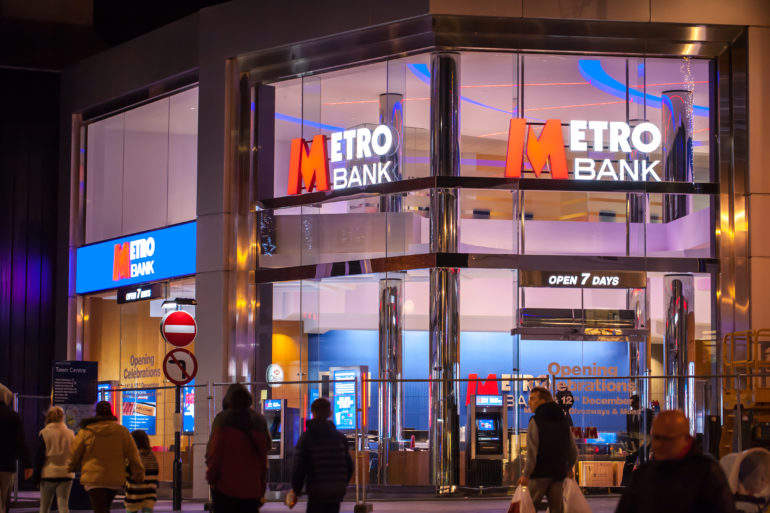 Metro Bank has hired heads for its inward investment and cash management teams.
Charles O'Neill has been put in charge of inward investment, which provides foreign-owned enterprises with regulatory and currency exchange advice for expanding in the UK.
O'Neill joins in as head of international transformation and ringfencing for Lloyds Banking Group. Before that, he was Lloyds Bank chief executive officer for Panama, Uruguay and Paraguay between 2002 and 2015.

Jennifer Lang, meanwhile, will head the cash management division, which assists businesses with cashflows, including through factoring products.
Lang also comes from a tenancy at the Lloyds group. Her two most recent roles include associate director for client management and then programme lead for digital channel transformation.
Lang and O'Neill will report to Hannah-Louise Smith, director of cash management and transactional banking, which includes the commercial banking division.
Craig Donaldson, chief executive officer of Metro Bank, said: "I'm delighted to welcome both Charles and Jennifer to the team. They bring with them exceptional experience and a real commitment to providing customers with a superior level of service and solutions tailored to their needs."
O'Neill added: ""I am excited to be leading a team dedicated to enabling inward investment companies realise their dreams and to be part of an organisation that really understands the challenges and opportunities that these types of companies face."
Lang said: "I am thrilled to be joining such an innovative and agile organisation and look forward to working in partnership with Metro Bank customers to deliver tailored solutions, which help optimise their cash management processes."