News
Metro Bank on track to meet £1bn business lending in 2017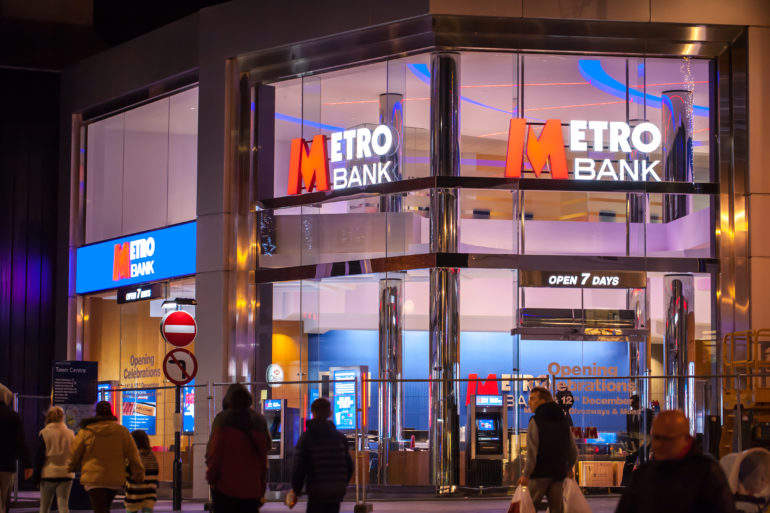 Metro Bank has seen growth across its loan book, which increased revenues and set the challenger bank on route for its first full year of profitability.
In the three months to September, total loans rose 66% year-on-year to £8.6bn. Commercial loans jumped 60%, totaling £5.5bn. They constituted 33% of all loans, slightly down from 35% last year.
Deposits for the same period grew 47% £10.7bn, which brought the loan-to-deposit ratio up 9 percentage points to 80%.

Profits before tax totaled £7.2m, up from £4.0m last quarter and £0.6m in Q3 2016.
Year-to-date profits recorded £13.2m, versus a loss of £12.4m in 2016.
Craig Donaldson, chief executive officer at Metro Bank, said: "We welcomed a record 79,000 new business and personal customer accounts, all of which helped to deliver our fifth quarter of underlying profitability.
"We continued to support the SME sector, the backbone of British business, and are on track to meet our January pledge to lend £1bn of net lending to businesses during 2017. We also opened the doors of our 50th store, and by the end of the year our network will extend further north, east and west, and we will have strengthened our Greater London presence."
Vernon Hill, chairman and founder, added: "Metro Bank continues to win fans, attract deposits, lend to consumers and businesses, and generate profits that are re-invested for the benefit of our customers. We are the rfevolution in British banking, offering real choice to consumers and businesses.
"Our store model, combined with easy to use online and mobile banking services and UK-based contact centres, show that consumers and businesses are crying out for a bank built around them. As we take the revolution to the high streets of Swindon, Canterbury and Peterborough, we are giving those urban communities and businesses a real alternative and a reason to love their bank at last."
Metro Bank also announced its intention to apply for a AIRB waiver application in Q4, which allows banks to use their own models to calculate capital requirements for residential mortgages.
Additionally, the bank intends to bid for the the Williams & Glyn alternative remedies package early next year. The package, approved last September by the EU, is an alternative to launching Williams & Glyn as a standalone bank holding assets divested by RBS following government bailout. SMEs which banked with RBS will be incentivised to switch their accounts and loans to the successful bidders.