News
Metro asset and invoice finance book grows 20% in first half of 2018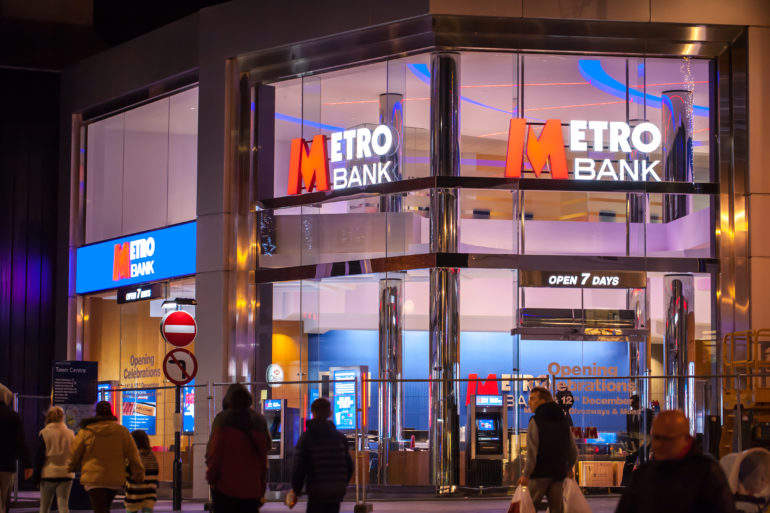 Metro Bank saw its asset and invoice finance book grow 20% year-on-year in the six months to June, to £274m (€308m).
The wider commercial and business loan book grew to £3.9bn, a increase of 50% year-on-year and 23% on H2 2017. Metro said the increase in lending, both retail and commercial, was supported by a increase in deposits to £13.7bn, up 40% year-on-year.
The bank said the portfolio remained "highly" collateralised, with average debt to value of 61% for commercial loans.

Non-performing loans (NPLs) in the commercial book totalled £4m, down from £11m in December. The commercial NPL ratio, at 0.10% was lower than the bank's average 0.17%.
For the period, Metro incurred £1.3bn in costs relating to the RBS alternative remedies package. Applications for the £775m SME accounts fund were recently pushed back to November, from an initial summer target start. A number of challenger banks are aiming for the fund, including Virgin Money, soon to be part of CYBG, and Aldermore.
The bank reported £189.8m in revenues for H1, up 45%, and £15.2m in profits, an almost four-fold year-on-year increase.
Vernon Hill, chairman and founder at Metro, said: "From a standing start of literally zero, we have won over 1.4m customer accounts from the big banks, proving British consumers and businesses are turning their backs on poor customer experience and demanding more.
"Our blend of service, convenience and award winning technology is not just attracting new customers in London and the South, it is helping to make us famous across the UK."
Speaking at Leasing Life's Chief Executives Lending Forum in April, Metro director of asset finance Nathan Mollett said profitability still looked good for lenders, despite intense competition.
However, he warned against relaxing credit quality assessment to keep up with competitors, urging instead to invest in technology to keep challenger banks' overhead costs contained.
"You have to continue investing in technology, to make sure it remains legacy-free and as simple as possible," Mollett said.