News
Metro grows asset finance lending 39% in 2017; names CFO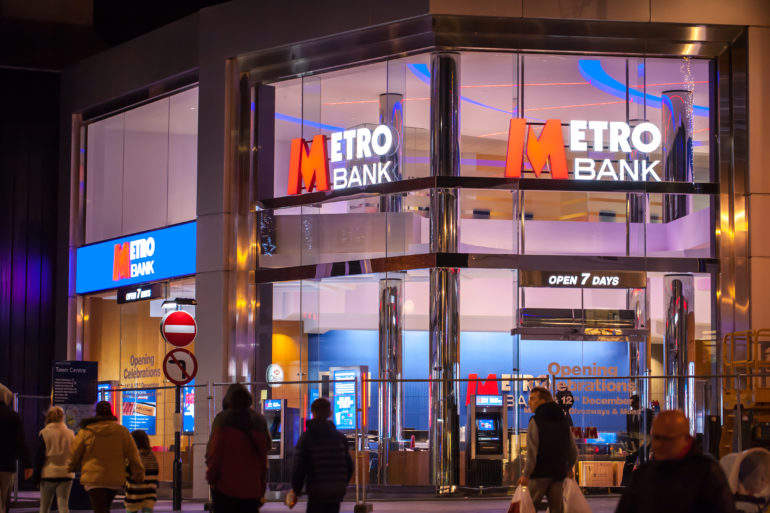 Metro's asset finance lending has grown 39% in 2017, reaching £228m (€258m).
Total gross lending for the bank grew to £9.6bn, up 64%. Commercial customers represented a third of the lending.
Revenues grew by half over the year, totalling £293m. Underlying profit was £20bn, rising 77% from the previous year. This marked the bank's sixth consecutive quarter and first full year of profitability.

Total deposits in the bank reached £11.6bn, up 47% from 2016. Deposits from corporate customers rose 55% to £6.9bn. The bank said that in order to keep momentum in lending, it was looking to increase loan-to-deposit ratio from 85% to between 85% and 90% by 2020.
The bank also named the successor to chief financial officer Mike Brierley, who announced last year that he was to retire in March 2018. He will be succeeded by David Arden of Sainsbury's bank.
Chief executive officer Craig Donaldson said: "I am really sorry to lose Mike from the Metro Bank family. He has been on the journey with us from the very start, and without his knowledge, hard work and business acumen, it would have been even harder and definitely a lot less fun building Metro Bank.
"The appointment of David marks a new chapter in the Metro Bank story. David's distinctive blend of retailing and banking experience made him the natural choice to be our CFO and I look forward to him joining the team and helping us take the Bank nationwide."
Metro also said it was preparing a bid for the RBS remedies package, the sale of part of RBS's SME banking operations agreed by the UK government last year in place of a spin-off bank. Preparations for the bid cost Metro £149m in 2017.
Another challenger bank, Virgin Money, has previously also expressed interest in a bid.
Donaldson said: "2017 has been a fantastic year for Metro Bank. We've reported our first full year of profitability, had continued exceptional growth in both deposits and lending, and have the privilege now of looking after over one million customer accounts. All of this at the same time as creating a further 600 jobs, taking our total workforce to over 3,000."