News
Santander UK corporate lending slows down to £27.2bn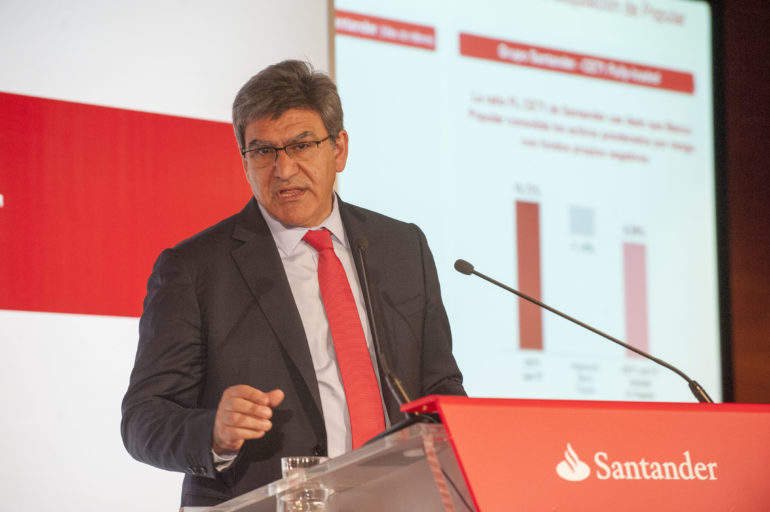 Santander UK's loans to corporate clients during the first quarter of 2018 totalled £27.2bn (€31.1bn), down 4% year-on-year.
The bank said sustained non-property-backed lending in the business, commercial and global corporate divisions – all of which offer asset finance – was offset by decreased volumes in corporate real estate, which also dented revenues.
The commercial banking division, covering most of the corporate lending business, reported operating income of £120m, up 11%, and pre-tax profits of £55m, up 15%.

Income for global corporate banking fell 15% to £115m, accompanied by an 86% drop in profits to £6m. Santander attributed the result to an unnamed single-name impairment charge, as well as impairments from Carillion's 2017 drawdowns. Santander UK was part of a banking syndicate for the defunct construction firm.
Non-performing loans (NPLs) to corporate customers decreased 11.7% during the quarter, totalling £538m. The NPL ratio fell from 2.2% to 1.98%. Santander said this was the result of write-offs in both commercial and global corporate banking. Part of Carillion's NPLs were written off during the quarter.
"We expect our lending to UK companies [in 2018] to be broadly consistent with growth in the corporate borrowing market," Santander UK said.
It added: "Our lending growth to trading business customers will remain strong, with controlled growth in [CRE] corporate real estate exposure."
The bank said it expected corporate lending to slow in 2018, after a volatile first quarter.
Nathan Bostock, Santander UK chief executive, said: "Our first quarter results have been impacted by ongoing competitive pressures in the UK."
He added: "We have … continued to support our corporate customers through our international offering as they expand into overseas markets.
"With ongoing investment in business transformation and growth initiatives, and our relentless focus on cost management, we expect to achieve stronger results over the course of the year and deliver on the majority of our 2016-2018 commitments, as previously guided."
Across the Santander group, global secured lending rose 4.3% year-on-year to €474bn. Finance leases increased 12.4% to £28.9bn.