News
SQN Asset Finance returns £40m to shareholders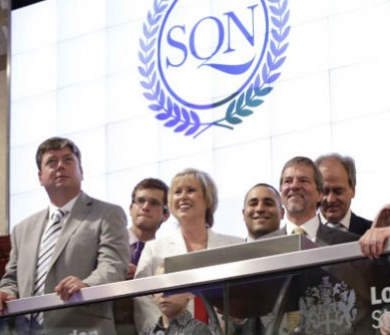 SQN has redeemed £40m (€45.8) in shares in its asset finance income fund, following slower than expected deployment of capital.
The amount returned to shareholders is equivalent to around 22% of the £180m raised through C shares in December 2016.
Earlier this month, the fund's board of directors said "the speed of deployment [had] been slower than anticipated" for the C share capital, and agreed to return the excess capital of £40m, which includes around £400,000 in management fees.

It said £66m in C share capital had been already invested, a further £20m were expected to be invested by May, and a "significant proportion" of the oustanding £36m would be funded by the end of June.
The fund experienced challenges over the last twelve months, as two of its lessees fell into repayment difficulties.
In November, modular accommodation provider Snoozebox went into administration with £8.2m outstanding to SQN. Snoozebox has been subsequently sold to a new owner, and SQN said earlier this month it expected full repayment of debt over ten years, under a new lease agreement.
In the US, SQN lessee Suniva has benefitted from the Trump administration's enacting of tariffs aimed at sustaining solar panel prices. SQN, which last year said it faced a $29.9m (€25.8m, £22.5m) loss if Suniva went into bankruptcy, took a leading role in bringing the case for tariffs to the White House.
Earlier this month, the fund said it was looking to acquire ownership of Suniva's asset and subsequently enter a sale, joint venture or merger with a third party.
"Negotiations are ongoing with multiple credible parties in parallel," the company said.
"The investment managers are working towards providing clarity over the outcome of any transaction regarding the Suniva holding and are making every effort to achieve this in as short a time scale as possible, however, the timetable is not certain."