News
Uber launches freight trailer leasing with Powerloop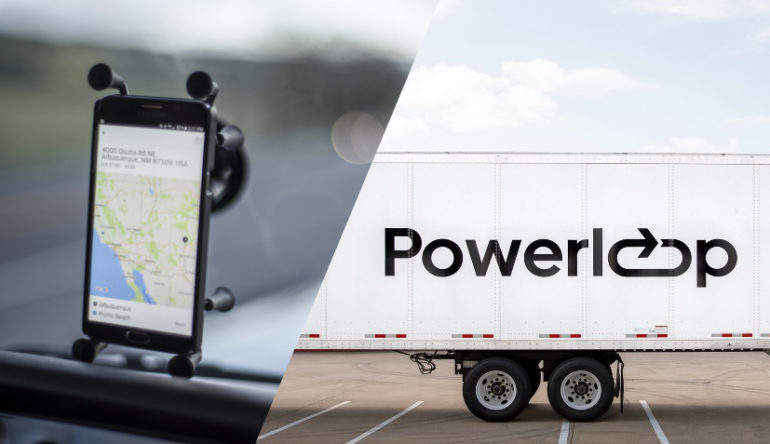 Uber has launched an equipment rental unit which will lease trailers to freight operators in the US, under the brand name Powerloop.
The company – operating under the e-hailer's Uber Freight division – will provide shippers and carriers with easy-detaching trailers, which can be pre-loaded at facilities and be picked up more rapidly.
The model, called "trailer pool", can improve efficiency by reducing idle time for truck drivers, as they wait for another cargo to be loaded onto the power unit. Its widespread adoption is currently limited by most freight operators not having enough trailer units – which is where Uber hopes to find a niche for the Powerloop leasing offering.

Uber has launched the product in selected regions of Texas, and plans to expand it further in the future. The leasing operation complements Uber Freight's platform for matching shippers and carriers, which launched last year as a B2B version of the ride-on-demand model that made Uber popular among consumers.
"Over the coming years, Powerloop aims to scale the program and help create a single, interconnected trailer pool system," Uber said on its Medium blog. "It's still early days for the program, but we're excited by the promise of Powerloop and the far-reaching benefits of making power-only loads more accessible to carriers."
Uber tries its hand at leasing again
Uber has already had experience with leasing wheeled assets in the past, with underwhelming result. The company's lossmaking Xchange Leasing unit, founded in 2015 to provide vehicle financing to prospective private hire drivers, was sold to Silicon Valley startup Fair at the start of this year.
The leasing unit had come under fire from US regulators for "misleading earnings and finance claims" – a probe that cost Uber $20m (€17m, £15m) to settle.
In August of last year, a US-based Xchange lessee – speaking toVerdict on condition of anonymity –told of leasing repayment costs that were ultimately unaffordable on a driver's earning rates. She described how "repo men" were chasing her "24/7" to repossess the vehicle after she fell into delinquency, forcing her to start working for Uber's direct competitor, Lyft, in order to gradually settle the debt.
Uber has been pivoting a number of initiatives in recent years as it looks to differentiate its business beyond from consumer ride-hailing, where founder Travis Kalanick's cavalier, "always be hustlin'" approach found mixed fortunes with regulators outside the US.