News
Volvo FS new business hit €5.9bn in 2017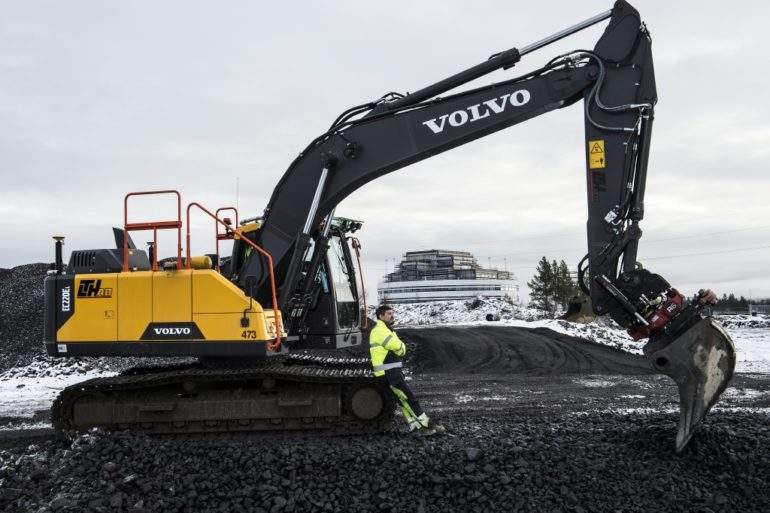 Volvo Financial Services (VFS) made SEK 2.9bn (€295m) in operating income for 2017, up 5% year-on-year.
The captive equipment finance unit of Volvo benefitted from lower credit provisions in Q4, which went down 88% to SEK 122m. The quarter also brought a boost in volume, thanks to deliveries for trucks and construction equipment.
In 2017, VFS financed just under 52,000 unit, up 4.2% from 2016. The value of new business was SEK 57.9bn, up 6% from 2016's originations.

VFS also benefitted from November's issue of SEK 2.5bn in securities tied to US-based dealer floorplan loans. Additionally, SEK 1.5bn of assets were syndicated in Q4, reducing concentration risks and freeing up credit capacity.
As a consequence of Volvo's adoption of the IFRS 9 accounts reporting standard in January 2018, the company said an extra SEK 500m would have to be added to loss allowance, mainly by reducing customer-facing receivables in VFS.
Additionally, the company said that the implementation of IFRS 15 over revenues from customer contracts would bring a deferred recognition of revenues from operating leases and "right of return" contacts, as well as an increase of SEK 7.7bn in liabilities.
Martin Lundstedt, chief executive officer of Volvo, said: " Our strategy with brand- and business area-driven organizations, combined with decentralized accountability, is working well. The increased focus on retail and services and on developing our business in close cooperation with customers is also paying off.
"The improved profitability is the result of hard work across the group and in the whole value chain. I would like to extend my gratitude to all colleagues and business partners for their efforts.
"[2018] will also be a year when we continue to invest in new and innovative technologies to the benefit of our customers and society. We are a company working hard with continuous improvement, which is a decisive factor to secure our customers' success and shareholder value in both the short and the long term."