News
UK's credit crunch Chancellor: hard Brexit will make SMEs vulnerable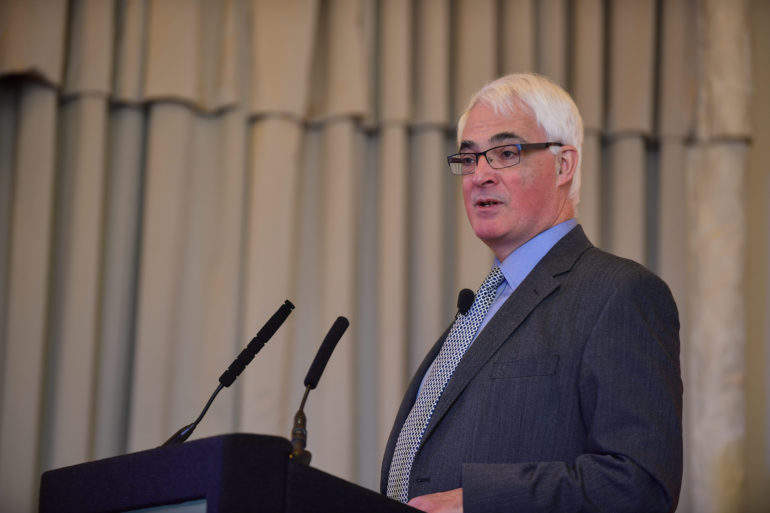 Alistair Darling, UK Chancellor of the Exchequer between 2007 and 2010, said that international trading difficulties and a downturn in the macro-economic environment due to Brexit will make domestic British SMEs as vulnerable as large corporates which trade into the EU.
After a leaked Treasury Brexit impact report revealed that growth could be harmed in the regions of the UK by up to 9%, the former Chancellor of the Exchequer said in an interview with Leasing Life that a hard Brexit would inevitably affect SMEs and those who lend to them.
"SMEs and micro SMEs, who basically would tend to operate in the UK, operate in an economic environment that is conditioned by bigger forces," said Darling. "Unless the macro environment is benign, it doesn't matter that you're just making things which you sell in the same town, or the same country. If people in the same town don't have the money to buy whatever you're producing, that's bad news for you."

The former Chancellor, now a board member at Morgan Stanley in the US, was positive on the resilience of the small business owner but argued that maintaining access to the Common Market would be best for British business.
"I think, whatever the outcome, it will not squash the entrepreneurial spirit because even if you took the hardest of hard Brexits, and you had a closed economy, the entrepreneurial spirit will find some way of operating," said Darling.
As Chancellor of the Exchequer, Darling signed off on a series of public bailouts that rescued British banks after the global financial crisis. The National Audit Office put the cost of the bailouts at £850bn in 2009. Since then regulation has been brought in to protect against a repeat of the crisis, but Darling argued that Brexit would add more, not less, regulation.
"What is the optimal environment in which to work? I would argue that it's in an open economy, one that trades across the world, not just with the EU but with everywhere else," said Darling.
"And also one, given that especially in this area you're dealing with regulation which affects what people do, it's better to have an influence on how that regulation is formed, which is one of the things which worries me about Brexit.
"If European rules are made for Europe, we have to effectively comply with them, because anything we do in this country that we sell into Europe has got to be compliant, as we would do where we sell into America.
"I think the entrepreneurial spirit if the question is where can you develop it best, it's clearly one in which there is a big market. The UK's population is 60 million; the EU is 400 million."
 You can read the full interview in May's edition of Leasing Life.