News
Deutsche Leasing takes over Hannover fleet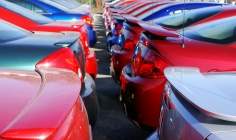 By Steffen Müller
Deutsche Leasing (DL) has signed a contract with Hannover Leasing Automotive (HLA) to take over its vehicle portfolio and car-leasing business.
According to Kai Ostermann, chief executive at DL, the deal is part of the intention of the Sparkassen network of savings banks, which holds both firms, to amalgamate the core areas of their associated partners.

Therefore, leasing business will be concentrated in DL, which already took over parts of HLA's equipment leasing business in the rail transport and health sectors in May 2011.
Under the agreement, fleet leasing business transfers to DL and its subsidiary DL Fleet. As a first step to the fleet business take over, DL will refinance HLA's portfolio before taking over new business at the company.
From there, HLA will focus exclusively on fleet management services. Friedrich Patt, spokesperson for the HLA management board, added the company had been already preparing to become "a service provider for fleet management for quite some time".
Loading ...